Neutrogena Rapid Clear Foaming Scrub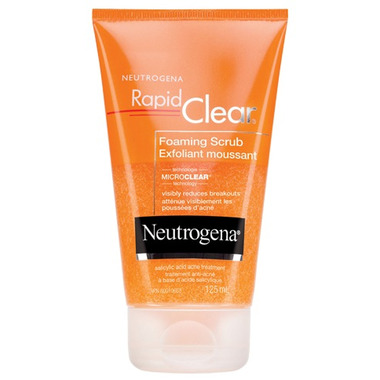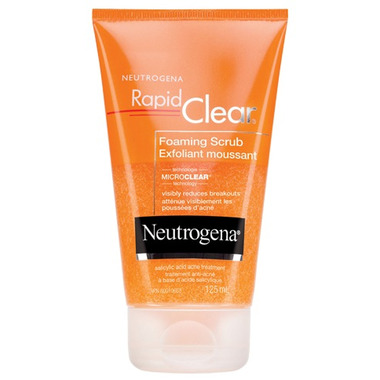 Neutrogena Rapid Clear Foaming Scrub
NEUTROGENA® RAPID CLEAR ® Foaming Scrub instantly breaks down and cleans pore-clogging oil, visibly reduces breakouts, and helps prevent new pimples and acne from emerging on your skin.
Features:
Cuts through oil quickly to speed maximum-strength acne medicine straight to the source of acne and breakouts
Sweeps away dead skin cells and smooths skin
Skin conditioning beads soothe skin to prevent over-drying
Directions: Cleanse twice a day. Wet face. Apply product to hands, add water and work into a lather. Massage gently. Rinse thoroughly.
Lynne:
more than a year ago
This is probably the best facial scrub I have ever used ! The foaming action really helps to ensure a good clean. But the main thing is that I was getting little filled pores on especially my nose and now, after using this scrub, they are no longer there!!!! Don't be afraid to really get in there with a nice firm scrub, for around 15 seconds, even daily and you will notice a difference.
Page
1