Nivea In-Shower Cocoa Butter Body Lotion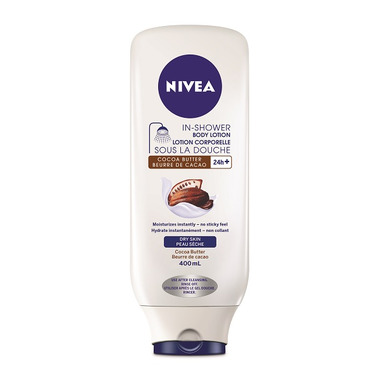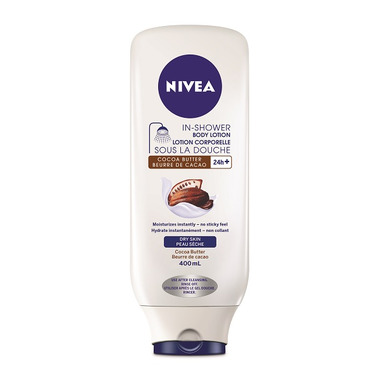 Nivea In-Shower Cocoa Butter Body Lotion
Nivea In-Shower Cocoa Butter Body Lotion is an easy way to effectively moisturize your skin. With a new skin conditioner technology, this lotion can be applied while in the shower after washing and rinse off.
Features:
For dry skin
New Skin Conditioner Technology
Cocoa Butter formula is specially formulated to be quickly and effectively absorbed by wet skin
Soft-feeling skin without the sticky feel
Provides 24 hour hydration
Directions:
1) Use your normal shower product and rinse off 2) Apply In-Shower Body Lotion on wet skin while still in the shower 3) Rinse off immediately 4) Dry yourself, get dressed and go!
Caution:
May make feet/tub/shower floor slippery. Take care when using the product and thoroughly remove any remaining residue after use.