Nivea
Nivea Invisible Black & White Antiperspirant Stick White Blossom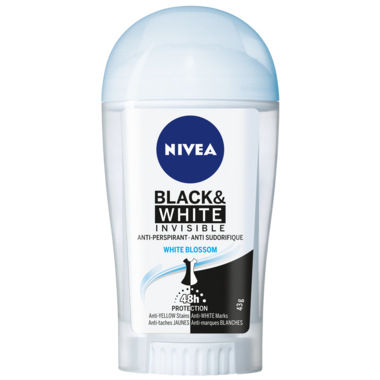 Nivea
Nivea Invisible Black & White Antiperspirant Stick White Blossom
Description
NIVEA Black & White Invisible White Blossom anti-perspirant deodorant provides effective anti-perspirant protection while preventing white marks and yellow stains on your clothes. Black clothes stay black and white clothes stay white for longer. The unique formula also protects you for 48 hours against sweat and body odour.
Features:
48h odour protection and NIVEA's gentle care
Pure and fresh light scent
Dermatologist tested
Without alcohol or colorants
The optimal combination of reliable anti-perspirant protection and NIVEA's gentle care.
Features
48h odour protection and NIVEA?s gentle care Pure and fresh light scent Dermatologist tested Without alcohol or colorants