No Pong Low Fragrance Bicarb Free All Natural Anti-Odourant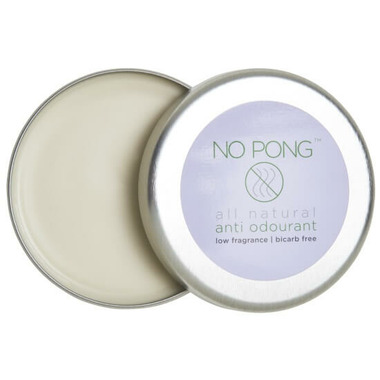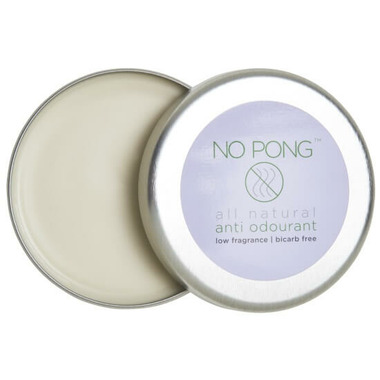 No Pong Low Fragrance Bicarb Free All Natural Anti-Odourant
No Pong Low Fragrance Bicarb Free is a specially blended all-natural deodorant for people sensitive to baking soda and fragrances.

Features:

An effective, super-natural, bicarb-free deodorant with a specially blended formula for people sensitive to baking soda and fragrances.
Keeps you fresh for up to 12 hours.
35 grams of goodness, low fragrance, gentle on skin and still ridiculously effective!
Made from delicious, all-natural ingredients, blended together to create an effective, sweat-resistant, all-day deodorant that does exactly what it says on the tin!
Guaranteed to be 100% Paraben, Aluminum, Palm Oil, cruelty and plastic free.
Made in Canada.
Directions: Apply a pea-sized amount to underarms only.

Ingredients: Cocos Nucifera (Coconut Oil), Magnesium Hydroxide, Diatomaceous Earth, Beeswax, and a reduced concentration of our fresh, gender neutral, proprietary blend of 100% pure, Canadian certified organic essential oils consisting of Lemongrass Organic, Orange Sweet Organic, Vanilla Oleoresin (4 fold) Organic, Cedarwood Organic, Geranium Organic.

Caution: Apply to dry, unbroken skin and allow adequate time for your skin to settle after shaving. Discontinue if irritation of the skin develops and persists.