North Coast Naturals 100% All Natural Whey Protein Isolate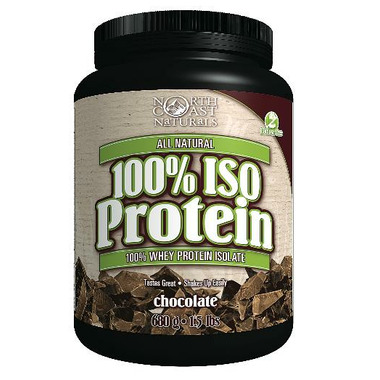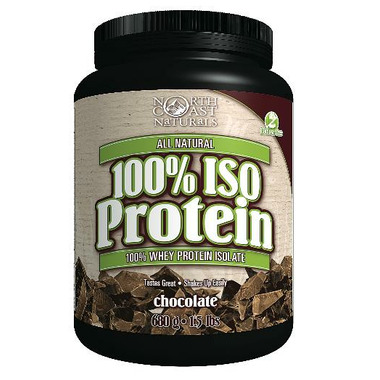 North Coast Naturals 100% All Natural Whey Protein Isolate
Iso-Protein is the 100% ALL NATURAL protein powder, perfect for maintaining a healthy physique and attaining a higher energy!
Iso-Protein is highly unique; it is very low in carbohydrates and fat, but absolutely rich in essential amino acids, the very building blocks of protein's many benefits. Iso-Protein's uniqueness is further impressive in that it contains nothing artificial.
Made from 100% CFM Whey Protein Isolate, the pure and gentle protein, for vastly superior absorption.
No artificial sweeteners; naturally sweetened with low-glycemic fructose
Tastes Great!
Contains powerful immune-enhancing protein fractions, exclusive to Iso-Protein's ingredients.
Zero artificial anything - 100% Natural Guaranteed.
Convenient to use; shakes up instantly with no messy blender.
Suitable for all body types and ages.
Iso-Protein is a great protein source that gives all these benefits, without adding empty calories to your diet. Iso-Protein is nature's food, just concentrated and made vastly more bioavailable, for maximum benefit!
Ingredients:
Whey Protein Isolate (Lactose Reduced Whey Protein from Ultra Filtered Whey, Gently Isolated & Cold Filtered), Whey Peptides, Natural Flavours (Vanilla with Stevia Powder), Organic Cane Juice Solids (1%), Inulin, Yogurt Bacterial Culture (Lactobacillus fermentum), Aminogen Patented Enzyme (protease I and II), Lactose Reducing Preparation (lactase), Soya Lecithin (for easier mixing).
Nutritional Info: