Nova Scotia Fisherman Apple Cider Soap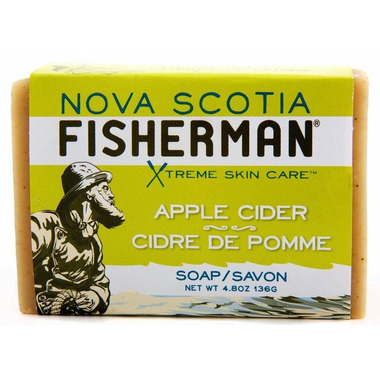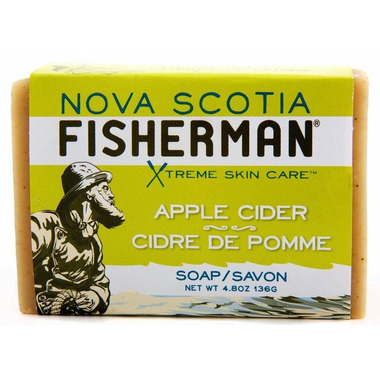 Nova Scotia Fisherman Apple Cider Soap
Our 100% natural, hand poured soaps are made from Olive, Palm, Coconut, and Organic Castor oils using the time honored "Cold Process Method." Reduced water content delivers a harder, longer lasting, more concentrated bar. Organic Shea butter provides extra moisture and a satiny feel.
No artificial preservatives are added and all-natural scents are used.
Hand poured, cold process soap that rejuvenates skin. Vegan too!
Infused with powerful Nova Scotia Sea Kelp.
No animal testing, no petroleum based ingredients and paraben free.
Handmade using premium ingredients.
Extreme care for your largest organ…SKIN!


Ingredients:
Elaeis Guineensis (Palm) Oil, Ricinus Communis (Castor) Oil**, Cocos Nucifera (Coconut) Oil, Olea Europea (Olive) Oil, Phaeophyta (Nova Scotia Kelp), Butyrospermum Parkii (Shea Butter)**, Stearic Acid, Pyrus Malus (Apple) Fruit Juice, Cinnamomum Zeylanicum (Cinnamon) Bark, Elettaria Cardanonun (Cardamom) Pods, Myristica Fragrans (Nutmeg) Seeds, Natural Vitamin E
** Certified Organic Ingredient





Christine:
a few months ago
This is hands down my husband's and I's favorite soap! The smell is amazing and removes all grease and oils from the body.
He worked as a side panel installer and is now a general contractor. He is involved with all types of materials and a lot of it comes home on his skin. He is squeaky clean after every single shower and smells so good.
I will use it on my face too after wearing makeup all day long! My skin looks amazing. It's my little secret.

We always get sad when we run out and have to make a plan to run out and get more.

I highly recommend this product!
Page
1