NOW Essential Oils Marjoram Oil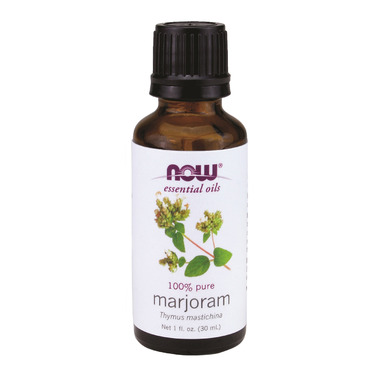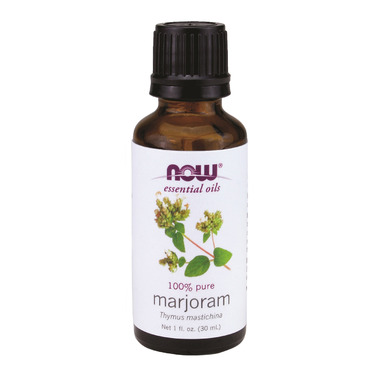 NOW Essential Oils Marjoram Oil
Marjoram has a herbaceous and slightly medicinal aroma, and has been used for centuries to calm muscle spasms, excitability and for fluid retention. Today, it's most commonly used for its calming essence. NOW Marjoram Oil is 100% pure and natural, steam-distilled from the leaves and flowers of Thymus mastichina.
Features:
100% Pure & Natural
Thymus mastichina
Aromatherapeutic
GC/IR Verified
Suggested Uses:
For aromatherapy use. Mixes well with Basil Oil, Clary Sage Oil, Rosemary Oil, or Thyme Oil. For all other uses, carefully dilute with a carrier oil such as jojoba, grapeseed, olive or almond oil prior to use.
Aroma:
Camphoraceous, slightly medicinal.
Benefits:
Normalizing, comforting, warming.
Extraction Method:
Steam Distilled from the leaves of flowers & plant.
Ingredients:
Pure marjoram oil.
Caution:
Keep out of reach of children. Avoid contact with eyes. If pregnant or lactating, consult your healthcare practitioner before using. Not for internal use.

Dani:
about a year ago
I can't say enough about Marjaram Oil and NOW's oil is very nice. I find it to be highly effective in reducing muscle cramps and spasms. It is one of those oils that I would never leave out if a blend for easing muscle tension. I also find the scent to be very grounding and calming. I personally think that if you are just starting to collect some essential oils, this is one that is a must-have. It blends well with lavender which also calms the mind and muscle tension. All around great product!!
1