NOW Essential Oils Neroli Oil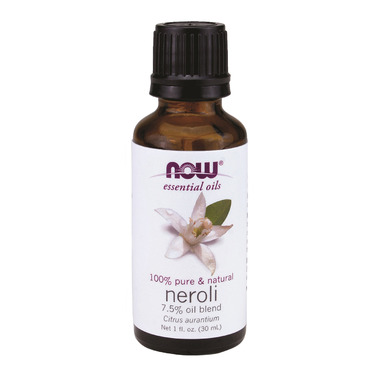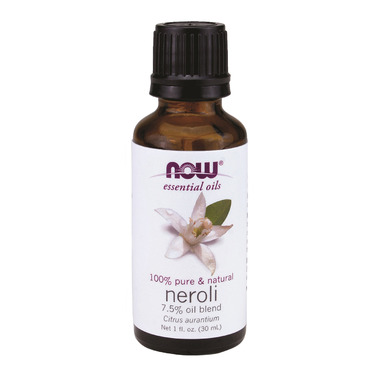 NOW Essential Oils Neroli Oil
NOW Neroli Oil is a tranquil blend of essential Neroli Oil, set in a prediluted base of natural, odorless Grape Seed Oil. Floral and citrus-like in aroma, the calming essence of Neroli is commonly used to counter anxiety and stress and is often added to bridal bouquets as a sign of purity. NOW Neroli Oil is 100% Natural, and is steam distilled from orange petal blossoms. Contains Grape Seed Oil and 7.5% Neroli Oil.
Features:
100% Natural
7.5% Oil Blend
Citrus aurantium
Aromatherapeutic
Suggested Uses:
This blend is already pre-diluted and ready for use. Mixes well with citrus oils, chamomile oil, patchouli oil and ylang ylang oil.
Aroma:
Deep, floral aroma.
Benefits:
Calming, soothing, centering.
Extraction Method:
Steam Distilled from flowers.
Ingredients:
Pure neroli oil & pure grapeseed oil.
Caution:
Keep out of reach of children. Avoid contact with eyes. If pregnant or lactating, consult your healthcare practitioner before using. Not for internal use.