NOW Essential Oils Organic Peppermint Oil
100% Pure & Certified Organic
30 mL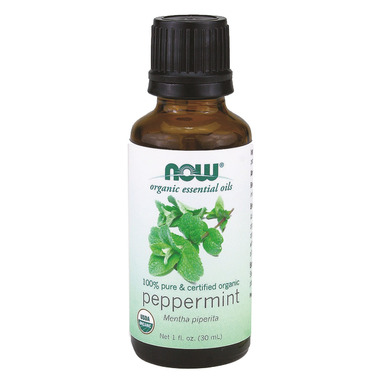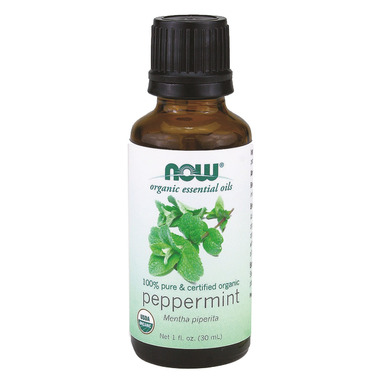 NOW Essential Oils Organic Peppermint Oil
100% Pure & Certified Organic
30 mL
Peppermint's brisk, uplifting aroma has been enjoyed for centuries, in both aromatherapeutic and culinary applications. Peppermint can be invigorating and rejuvenating, and can also be taken internally when properly diluted.
Peppermint oil is a refreshing addition to almost any DIY natural skin care and hair care project. Try making this sweet peppermint lip scrub on our blog, The Well!
Features:
Mentha piperita
Certified Organic
Suggested Use:
For aromatherapy use. Try the Energizing Blend: Add 1 drop each of organic peppermint oil and organic rosemary oil along with 2 drops of cinnamon oil to a diffuser and enjoy. For all other uses, carefully dilute with a carrier oil such as jojoba, grapeseed, olive, or almond oil prior to use.
Aroma:
Fresh, strong mint.
Benefits:
Revitalizing, invigorating, cooling.
Extraction Method:
Steam Distilled from plant's leaves.
Ingredients:
Organic peppermint oil (100% pure).
Caution:
Keep out of reach of children. Avoid contact with skin or eyes. If pregnant or lactating, consult your healthcare practitioner before using.