NOW Essential Oils Sandalwood Oil Blend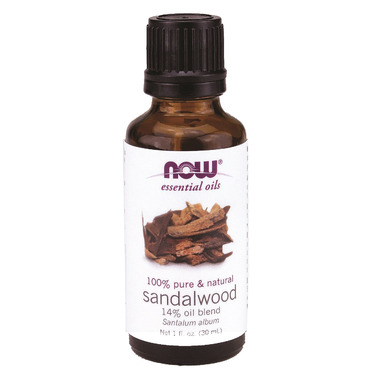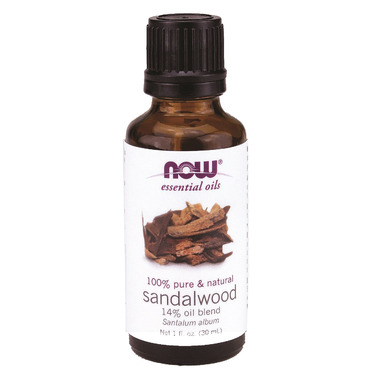 NOW Essential Oils Sandalwood Oil Blend
100% Natural Sandalwood Oil Blend from NOW is prediluted in a natural base of Grape Seed Oil and contains the essential oil Sandalwood (Santalum album). Sandalwood Oil is one of the more exotic essential oils, with a unique aroma that combines a subtle floral scent with undertones of wood and fruit.
Features:

Santalum album
Contains Grape Seed Oil and 14% sandalwood essential oil
Suggested Use:
This blend is already pre-diluted and ready for aromatherapy use. Try the "Me Time" Meditation Blend: Add 1 drop of sandalwood oil blend, 2 drops of clove oil and 3 drops of patchouli oil to a diffuser and enjoy.
Aroma:
Subtle, floral, undertones of wood and fruit.
Benefits:
Grounding, focusing, balancing.
Extraction Method:
Steam Distilled from wood/bark/roots.
Ingredients:
Pure sandalwood oil & pure grapeseed oil.
Caution:
Keep out of reach of children. Avoid contact with eyes. If pregnant or lactating, consult your healthcare practitioner before using. Not for internal use.​