NOW Essential Oils White Thyme Oil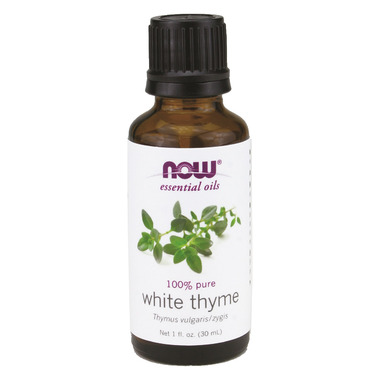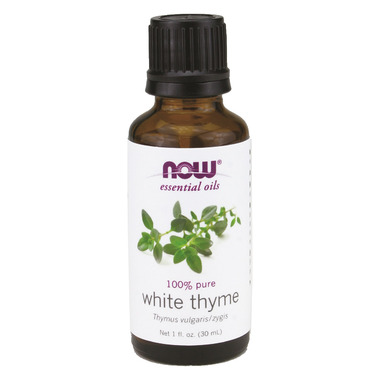 NOW Essential Oils White Thyme Oil
Warm and spicy, thyme has been a beloved aromatic for centuries. The ancient Greeks burned it as incense inside temples. Thyme was a symbol of courage, and in the Middle Ages, knights wore scarves embroidered with a sprig of thyme. A soup of beer and thyme was consumed to help overcome shyness. Now, thyme is most popular in the kitchen, however, aromatherapists everywhere know of its therapeutic value and employ it in their practices.
Features:
Thymus vulgaris/zygis
100% pure
Suggested Use:
For aromatherapy use. Mixes well with basil oil, lavender oil, lemon oil and marjoram oil. For all other uses, carefully dilute with a carrier oil such as jojoba, grapeseed, olive, or almond oil prior to use.
Aroma:
Pleasant, pungent.
Benefits:
Uplifting, empowering, clarifying.
Extraction Method:
Steam Distilled from plant's flowering tops.
Ingredients:
100% pure white thyme oil.
Caution:
Keep out of reach of children. Avoid contact with eyes. If pregnant or lactating, consult your healthcare practitioner before use.