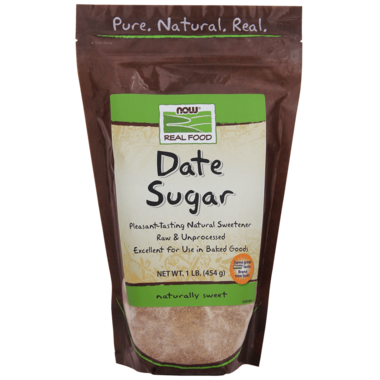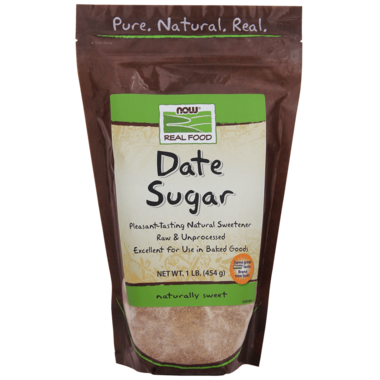 NOW Real Food Date Sugar is actually finely chopped dry dates. For natural and raw food enthusiasts, you can't get much better than this! Unlike typical refined sugar from cane or beet, there's no processing whatsoever, so you get a pure, unrefined natural sweetener that's uniquely suited to certain culinary applications.
Because you are what you eat, NOW Real Food has been committed to providing delicious, healthy, natural and organic foods since 1968. They're independent, family owned, and proud of it. Keep it natural. Keep it real.

Features:
Pleasant-Tasting Natural Sweetener
Raw & Unprocessed
Excellent for Use in Baking Goods
Naturally Sweet
Corn free, egg free, soy free
Paleo-friendly
Directions:
NOW Real Food Date Sugar is pure and is an excellent sprinkle for fresh fruits, yogurt, cereals and more. Many contemporary whole-grain and homemade bread recipes call for date sugar instead of brown sugar since it lends a unique flavour and sweetness that pairs well with whole grains.
Ingredients:
Date sugar from powdered dried dates