NOW Real Food Pure Agar Powder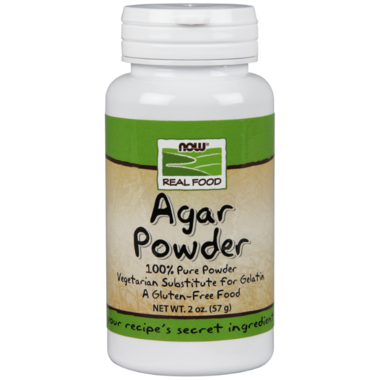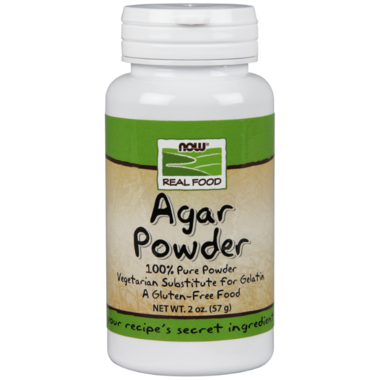 NOW Real Food Pure Agar Powder
Agar is a naturally gelatinous powder derived from marine red algae. It's the perfect vegetarian substitute for beef gelatin in any food application, and makes an excellent thickener for soups, jellies, ice cream and more.
Features & Benefits:
100% Pure Powder
Vegetarian Substitute for Gelatin
A Gluten-Free Food
Your Recipe's Secret Ingredient

Suggested Usage: Agar can be used as a vegan substitute for gelatin's functional properties.

In a small pot, place 1/2 teaspoon of NOW Real Food® Agar Powder into 1/2 cup of water.
Allow mixture to simmer for 5 minutes.
Add desired fruits or vegetables.
Pour into mold and refrigerate for 20 minutes.
Ingredients: Agar Powder

Contains no: Sugar, salt, starch, yeast, wheat, gluten, corn, soy, milk, egg or preservatives.