NOW Solutions Cocoa Butter Lotion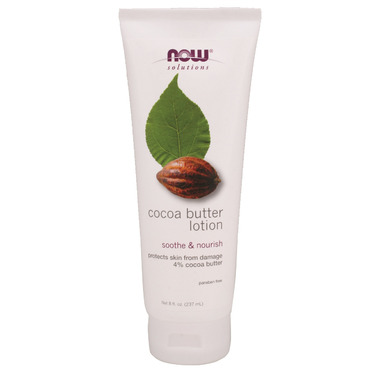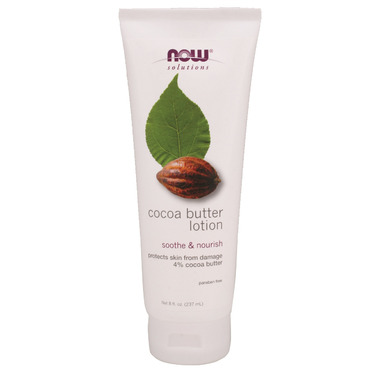 NOW Solutions Cocoa Butter Lotion
This natural lotion provides deep hydration to help reduce the appearance of stretch marks and lines when used daily. As a daily moisturizer, cocoa butter soothes and softens skin and is commonly used to alleviate sunburn irritation and to hydrate dry, flaky skin. Cocoa butter is derived entirely from cocoa beans.

Ingredients: De-ionized Water, Aloe Vera (Aloe barbadensis) Leaf Gel, Cocoa Butter, Sweet Almond Oil, Glyceryl Stearate, Emulsifying Wax, Abyssinica Seed Oil, Vegetable Glycerin, Cetyl Alcohol, Ceteareth-20, Glucose/Glucose Oxidase/Lactoperosidase (natural preservative), Stearic Acid (vegetable source), Soy Lecithin, d-alpha Tocopherol (Natural Vitamin E), Natural French Vanilla Fragrance, Organic Natural Cocoa, Cedar Bark Extract (natural preservative), Retinyl Palmitate (Vitamin A), d-Panthenol, Allantoin, Citric Acid, Grapefruit Seed Extract and Rhodiola rosea (Root) Extract.

Contains no added colours.

NOW does not test its personal care products on animals.