NOW Solutions Cocoa Butter with Jojoba Oil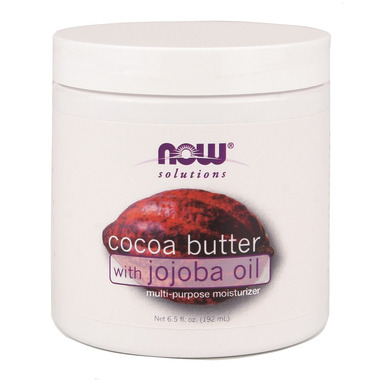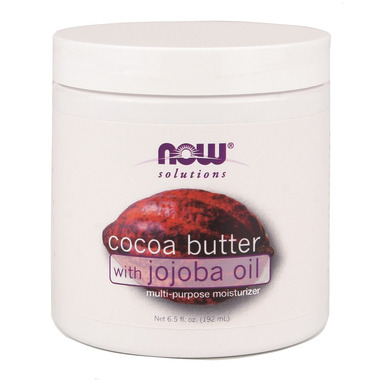 NOW Solutions Cocoa Butter with Jojoba Oil
NOW Cocoa Butter with Jojoba Oil is a lavish formula that unites the skin-softening effects of 75% pure cocoa butter with the enhancing benefits of 25% pure jojoba. Jojoba is very similar to the sebum produced by our own skin, making it an excellent choice for facial and body oils, as well as hair and scalp treatments. When combined with Cocoa Butter, it serves an ideal way to address dry skin, sunburns and stretch marks.
Features:
with Jojoba oil
For soft, healthy, radiant skin
Ingredients: Cocoa Butter and Jojoba Oil.

Contains no: fillers, preservatives, additives or artificial colors. No solvents are used during extraction.

This product is naturally hard and color/texture will vary depending on temperature.

This product is guaranteed to be 100% natural.

NOW Foods does not test on animals.