NOW Solutions Comforting Massage Oil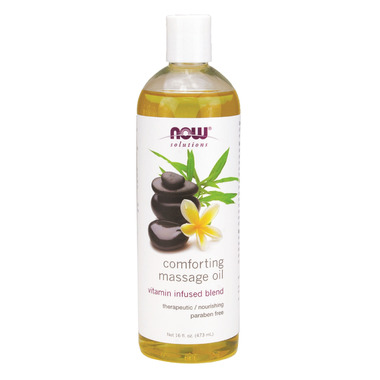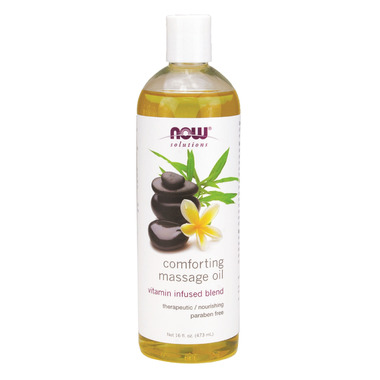 NOW Solutions Comforting Massage Oil
The combination of chamomile, patchouli and lavender help you unwind after a long day. They are light in texture and won't clog pores, making them highly versatile in a number of personal care and cosmetic applications.

NOW Comforting Massage Oil unites a serene blend of oils to help you relax and unwind after even the busiest of days. In addition to the softening and emollient properties of Almond Oil, this lavish formula contains 100% Pure & Natural essential oil extracts from Lavender, Chamomile, Patchouli and others. The tranquil bouquet and calming essence of NOW Comforting Massage Oil serve as perfect complements to a therapeutic massage or a warm, evening bath. Used as a daily moisturizing oil, it leaves skin feeling silky soft, nourished, and rejuvenated.

Ingredients: Grapeseed Oil, Sweet Almond Oil, Apricot Kernel Oil, Aroma Oil Blend [Lavender Oil Blend, Pine Needle Oil (Siberian), Palmarosa Oil, Patchouli Oil, Chamomile Oil (Moroccan), Geranium Oil (Egyptian)] and Vitamin E (natural d-alpha tocopherol).

NOW Foods does not test on animals.