NOW Solutions CoQ10 Antioxidant Cream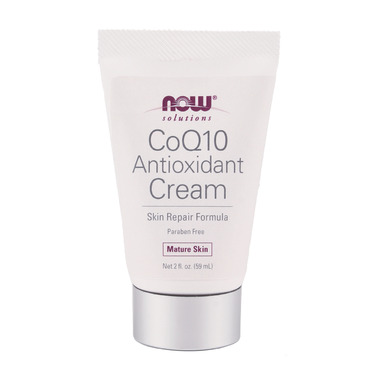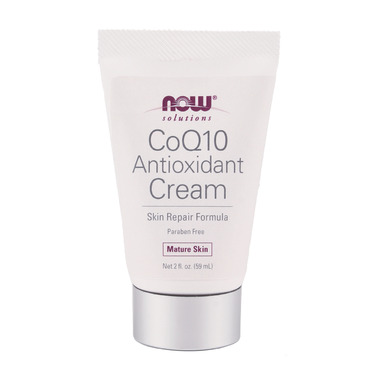 NOW Solutions CoQ10 Antioxidant Cream
CoQ10 Antioxidant Cream is infused with GABA to help relax the appearance of smile and frown lines. Vitamin A, Hyaluronic Acid, L-Carnosine, and double strength CoQ10 offers superior results to naturally renew your skin and repair damage caused by free radicals.

Ingredients: De-ionized Water, Aloe Vera (Aloe barbadensis) Leaf Gel*, Jojoba Oil, Glyceryl Stearate, Vegetable Glycerine, Cetyl Alcohol, Sweet Almond Oil, Caprylic/Capric Triglyceride, Cetyl Ricinoleate, Glucose/Glucose Oxidase/Lactoperoxidase (natural preservative), GABA, Shea Butter, Mango Butter, Stearic Acid (vegetable source), Ceteareth-20, CoQ10 (Co-enzyme Q10), d-alpha Tocopheryl Acetate (Natural Vitamin E), Sodium Hyaluronate (Hyaluronic Acid), L-Carnosine, Algae Extract, Retinyl Palmitate (Vitamin A), Grapefruit Seed Extract, Soluble Collagen, Citric Acid, Potassium Sorbate, Cedar Bark Extract, Clintonia borealis Extract and Green Tea Extract. *Certified Organic

NOW does not test on animals.