NOW Solutions Organic Sesame Seed Oil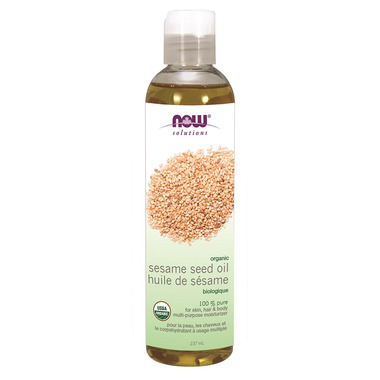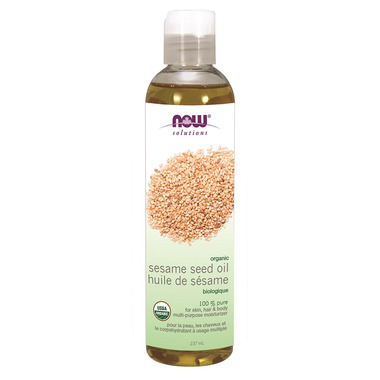 NOW Solutions Organic Sesame Seed Oil
NOW® Solutions Sesame Seed Oil is a superb natural moisturizer teeming with beneficial natural nutrients including vitamins, minerals and phytonutrients. This rich nutrient content makes sesame seed oil an outstanding personal care oil for both skin and hair. Treats hair and/or skin in need of intense natural moisturization and nutrient replenishment. It helps to increase skin smoothness for a more radiant, youthful-looking appearance, and also acts as a protectant. For hair, sesame seed oil nourishes and strengthens for maximum volume and shine.

Recommended Use: As a natural moisturizer for daily use, apply to skin, face and scalp as desired.
Use as a weekly warm oil treatment for dry hair to restore natural luster and shine.

Ingredients: Organic Sesamum indicum (Sesame) Seed Oil.