Now Solutions Ultrasonic Dual Mist Oil Diffuser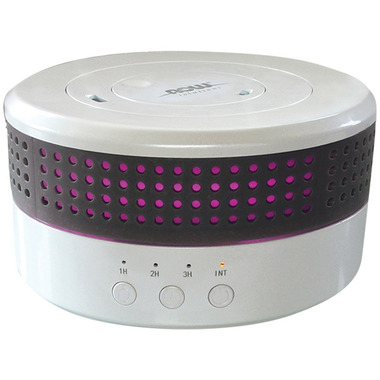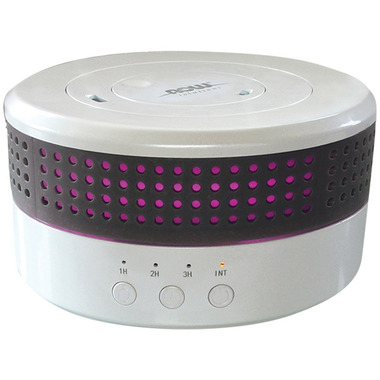 Now Solutions Ultrasonic Dual Mist Oil Diffuser
The most efficient at filling a room with atmosphere, this diffuser allows you to press one button and allow your worries to dissipate with the mist. NOW® Solutions Dual Mist Ultrasonic Oil Diffuser unites aromatherapy with modern scientific innovation to create an essential oil diffuser that's the perfect complement to your home or office. This attractive diffuser is BPA-free and has dual directional mist nozzles, which utilize high-frequency ultrasonic electrical vibrations to create an ultra-fine mist. This diffusion method doesn't utilize heat, which maintains essential oil integrity and holistic properties every time you use it.

Features:
Extremely Quiet
Easy to Clean
Just Add Tap Water and Essential Oils
Cool Steam
No Heat Involved / No Risk of Burns
Automatically Shuts Off
BPA-Free
3 Timer Settings, 1 Hr / 2 Hr / 3 Hr
Runs up to 16 Hr Intermittent / 8 Hr Continuous
Great for Home or Office
1 Year Warranty
Run Life 5000+ Hours
2 Directional Mist Nozzles Rotate 360°
Rotating LED Lights
Coverage: 400 square feet
Specifications:
Colour: White Cover and Base
Capacity: 250 ml / 8.45 fl oz
Run Time: Up to 16 Hrs Intermittent / 8 Hrs Continuous
Features: Timer setting 1 Hr / 2 Hr, 3 Hr, int/cont, 3 changing LED Lights: Red, Green, Blue,
Double directional mist nozzles.
Coverage: 400 square feet
Rated Power: 12W
Adapter Power: 100-240V, 24V 0.5A
Directions: Add 250 ml (8.45 fl. oz.) of water and 5 drops of your favorite essential oils and enjoy. Choose your desired time; 1 Hr, 2 Hr or 3 Hr then your mode; intermittent or continuous. It diffuses up to eight hours on continuous or sixteen hours on intermittent, then shuts off automatically.
Caution: Keep away from children and pets.