NOW Solutions XyliWhite Cinnafresh Mouthwash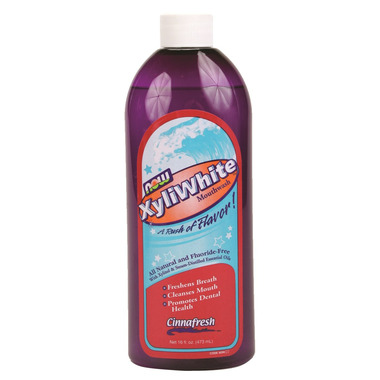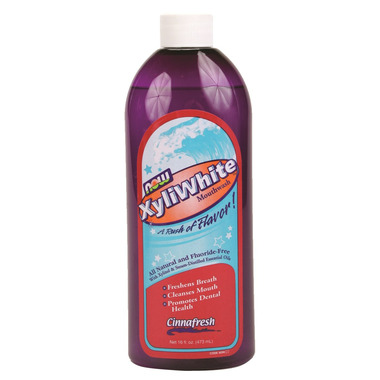 NOW Solutions XyliWhite Cinnafresh Mouthwash
NOW XyliWhite Mouthwash is an effective fluoride-free oral rinse that works in unique ways to help you achieve a smile that's healthier and brighter than ever before! XyliWhite Mouthwash gets its cleansing properties from xylitol, a naturally occurring sugar alcohol that has been shown in clinical studies to help promote dental health by effectively rinsing debris from the mouth's inner surfaces. By preventing the mouth's pH levels from falling below their normal range, XyliWhite Mouthwash helps protect the enamel surface of teeth. Xylitol also helps safeguard healthy tooth enamel surfaces, and may help support healthy gum tissues.
Features:
Natural and Fluoride-Free
With Xylitol & Steam-Distilled Essential Oils
Freshens Breath
Cleanses Mouth
Promotes Dental Health

Ingredients: De-ionized Water, Xylitol, Vegetable Glycerin, Natural Essential Oil Flavor Blend (Ceylon Cinnamon Bark Oil, Thyme Oil, Tea Tree Oil, Natural Vanilla Flavor, Cassia Oil, Nutmeg Oil, Fennel Oil, Natural Menthol Crystals), Aloe Leaf, Grapefruit Seed Extract and Citric Acid.