NOW Sports Grass-Fed Whey Protein Concentrate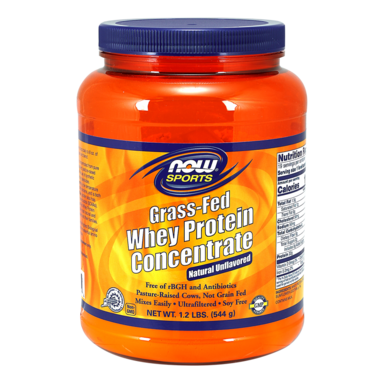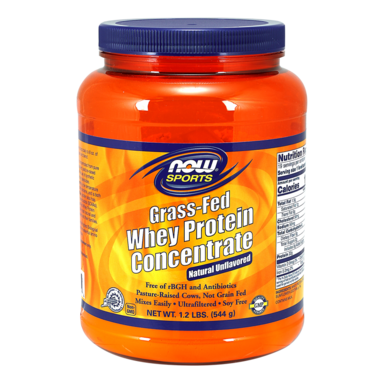 NOW Sports Grass-Fed Whey Protein Concentrate
NOW® Grass-Fed Whey Protein is concentrated from pure milk collected exclusively from grass-fed, pasture-raised cows. The cows are raised without the use of synthetic growth hormones (rBGH), antibiotics or pesticides. Grass- Fed Whey Protein is processed by low temperature ultrafiltration to limit denaturation of the proteins, and is both bioavailable and easily digested. Rich in naturally occurring branched-chain amino acids (BCAAs), whey protein is considered to have the highest Biological Value of any protein source – superior in essential amino acid profile to beef, milk, casein, pea or soy.

These qualities make NOW® Grass-Fed Whey Protein ideal for active individuals seeking the most natural and wholesome milk protein for themselves and their families.

PASTURE-RAISED COWS, NOT GRAIN FED; FREE OF rBGH AND ANTIBIOTICS; PROVIDES 22G OF PROTEIN PER SERVING; MIXES EASILY

Directions:
Add 1 level scoop daily to 8 oz. (250 mL) of cold water, milk, or your favorite juice, and blend.

Ingredients:
Whey Protein Concentrate, Sunflower Lecithin (< 1%).