Now Sports Organic Pea Protein Powder Unflavoured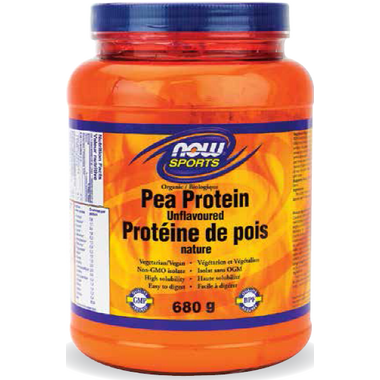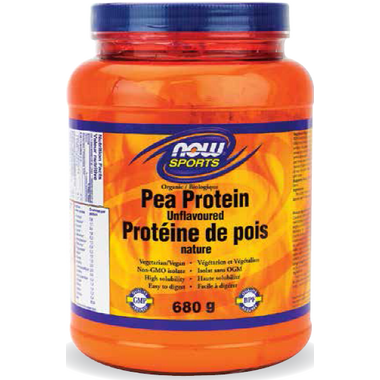 Now Sports Organic Pea Protein Powder Unflavoured
NOW Sports Pea Protein is a Non-GMO vegetable protein isolate that contains an impressive 28 grams of easily-digested protein. Each 1 scoop (33 g) serving typically contains over 4,800 mg of branched chain amino acids, and over 2,000 mg of L-Arginine.
Peas are well known for being a rich source of highly bioavailable protein. Additionally, they are free of common allergens. Collectively, this makes pea protein an ideal source of post-workout nutrition for athletes who may have difficulty supplementing with other types of protein.
Features:
Non-GMO Vegetable Protein
100% Pure, Unflavoured
High in Branched Chain Amino Acids
Allergen-Free, Soy & Dairy Free
High Solubility, Easy to Digest
All Natural - No Aspartame, No Sucralose, No Acesulfame-K
A Dietary Supplement
Vegetarian Product
Not manufactured with wheat, gluten, soy, milk, egg, fish, shellfish or tree nut ingredients
Ideal Users:
Ideal for bodybuilders, powerlifters, endurance, competitive athletes,
or anyone supplementing with Creatine products.
Directions:
Add 1 level scoop (20 g) to 1 cup (240 mL) of water or juice and blend.
Ingredients:
Organic Yellow Pea (Pisum sativum) Protein Isolate.