NOW Sports Soy Protein Isolate Powder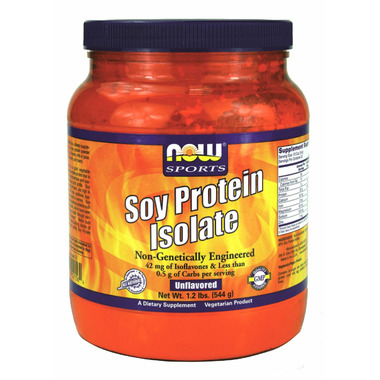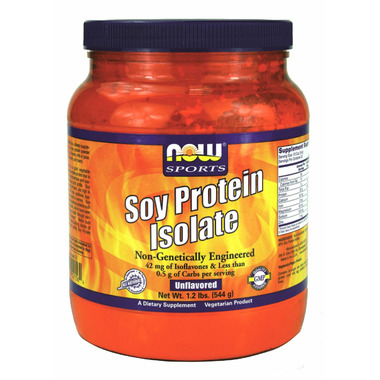 NOW Sports Soy Protein Isolate Powder
NOW Soy Protein is a good vegetable source of high quality complete protein that is very low in fat and carbohydrates and contains an excellent amino acid profile. Soy products, including Soy Protein, are high in phytoestrogens, which may positively support healthy natural estrogen levels in women. Soy Protein also provides beneficial proteins such as Genistein and Diadzein, which have been shown to support good health through various biochemical processes. Make sure you're getting the basic building blocks of good health with high quality Soy Protein from NOW.
Features:
Non-Genetically Engineered
42 mg of Isoflavones & Less than 0.5 g of Carbs per serving
Unflavored
All Natural - No Aspartame, No Sucralose, No Acesulfame-K
A Dietary Supplement
Vegetarian Product
Ingredient:
Non-Genetically Engineered, 90% Soy Protein Isolate. Vegetarian/Vegan Product.

Contains no: sugar, salt, starch, yeast, wheat, gluten, corn, milk, egg, shellfish or preservatives.