NOW Sports Whey Protein Isolate Powder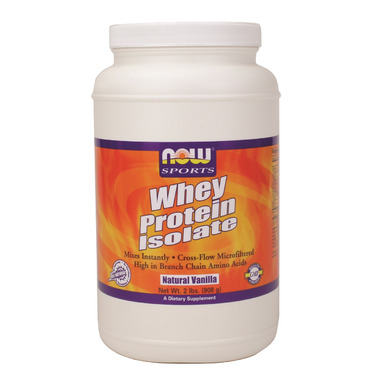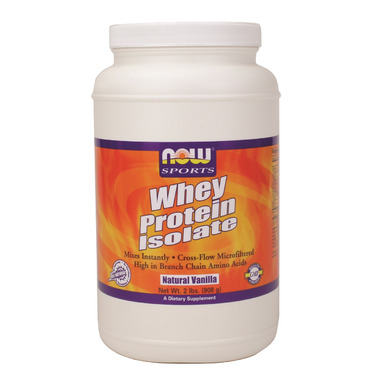 NOW Sports Whey Protein Isolate Powder
NOW Whey Protein Isolate is a high quality protein supplement that is both bioavailable and easily digested. Whey protein contains a high concentration of Branch Chain Amino Acids (BCAA's), which are important for efficient muscle metabolism. These qualities make NOW Whey Protein Isolate an ideal supplement for active individuals.
Features:

Mixes Instantly
Cross-Flow Microfiltered
High in Branched Chain Amino Acids
All Natural - No Aspartame, No Sucralose, No Acesulfame-K
Natural Vanilla
A Dietary Supplement

Whey protein is considered to have the highest Biological Value of any protein source - superior in essential amino acid content to beef, milk, casein or soy.

Ingredients: Cross-Flow Microfiltered Whey Protein Isolate (providing ß-lactoglobulin, a-lactalbumin, Immunoglobulins and Glycomacro Peptides), Fructose, Natural Flavors, Xanthan Gum, Soy Lecithin and Stevia rebaudiana Herbal Extract. Contains milk and soy derivatives.

Contains no: salt, yeast, wheat, gluten, egg, shellfish or preservatives.