NOW Sports Whey Protein Isolate Powder Unflavoured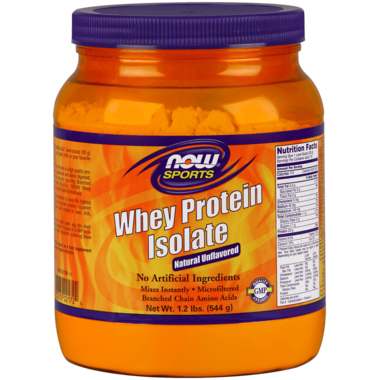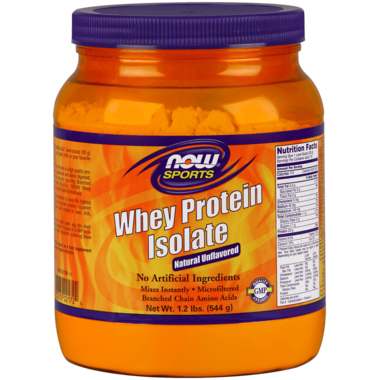 NOW Sports Whey Protein Isolate Powder Unflavoured
NOW Sports Whey Protein Isolate Powder Unflavoured is a high quality protein supplement that is both bioavailable and easily digested. Whey protein contains a high concentration of Branched Chain Amino Acids (BCAA's), which are important for efficient muscle metabolism. NOW Whey Protein Isolate is ideal for active individuals. Whey protein is considered to have the highest Biological Value of any protein source - superior in essential amino acid content to beef, milk, casein or soy. Enjoy this protein drink without any flavours at all, or add your own to it!
Features:
Highest Biological Value
No Artificial Ingredients
Mixes Instantly
Microfiltered
High in Branched Chain Amino Acids
Unflavoured
Directions:
Add 1 level scoop (32 g) daily to 8 oz. of cold water, milk, or your favourite juice, and blend.
Ingredients: Microfiltered Whey Protein Isolate (including ß-lactoglobulin, α-lactalbumin, Immunoglobulins and Glycomacro Peptides) and Soy Lecithin (< 1%). Contains milk and soy.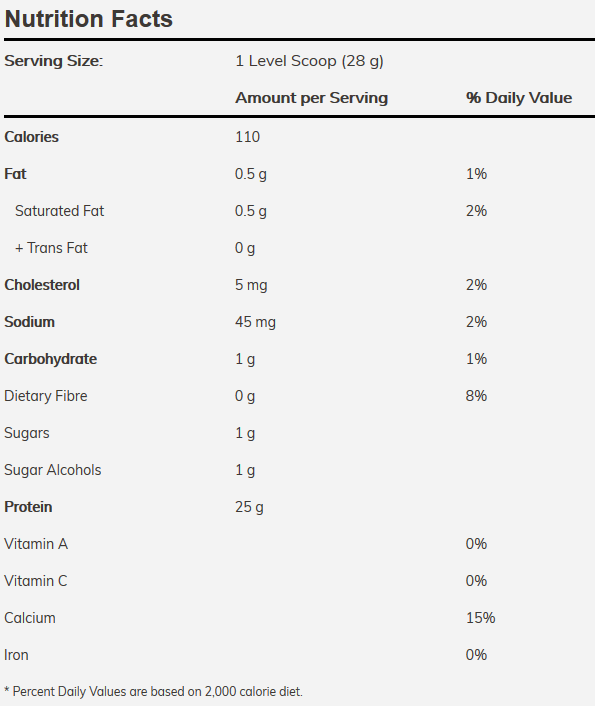 Typical Amino Acid Amounts per Serving:
L-Histidine* 0.4 g
L-Isoleucine* 1.6 g
L-Leucine* 2.7 g
L-Lysine* 2.7 g
L-Methionine* 0.6 g
L-Phenylalanine* 0.8 g
L-Threonine* 1.7 g
L-Tryptophan* 0.4 g
L-Valine* 1.3 g
L-Alanine 1.3 g
L-Arginine 0.6 g
L-Aspartic Acid 2.7 g
L-Cysteine 0.7 g
L-Glutamic Acid 4.8 g
L-Glycine 0.4 g
L-Proline 1.5 g
L-Serine 1.0 g
L-Tyrosine 0.8 g
Total 26.0 g
*Essential Amino Acids