NOW XyliWhite Coconut Oil Toothpaste Gel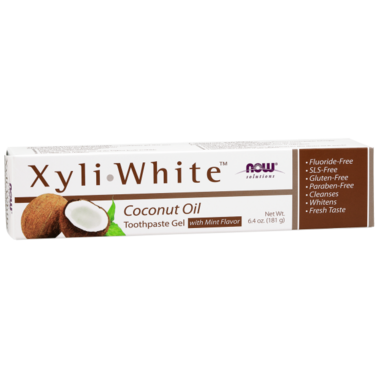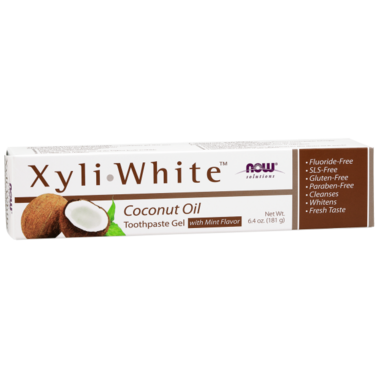 NOW XyliWhite Coconut Oil Toothpaste Gel
XyliWhite™ is a remarkable fluoride-free toothpaste gel that uses natural xylitol as its main ingredient. It is formulated with the cleanest ingredients with the goal of promoting healthy teeth that are whiter and stronger. XyliWhite™ contains 25% Xylitol, one of the highest contents available!
Features
:
Fluoride-Free
Cleanses
Whitens
Fresh Taste
Formulated with the purest ingredients
Cool, minty, refreshing taste
Whiter teeth
Contains 25% Xylitol, one of the highest levels available
For adults and children
Functional Ingredients:
xylitol (25%), papain (whitening).
Ingredients
: xylitol (25%), glycerin, hydrated silica, water, sorbitol, cocos nucifera (coconut) oil (10%), sodium coco-sulfate, natural coconut flavour, xanthan gum, potassium sorbate, sorbic acid, papain, menthol, sodium bicarbonate, sodium carbonate, melaleuca alternifolia (tea tree) leaf oil.