Odacite Bl+C Black Cumin Cajeput Facial Serum Concentrate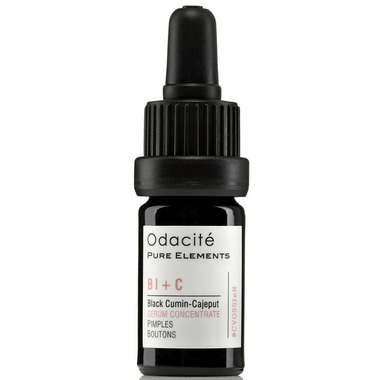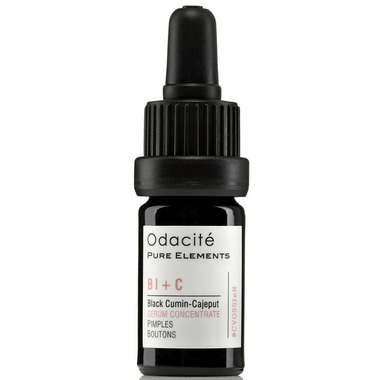 Odacite Bl+C Black Cumin Cajeput Facial Serum Concentrate
Specific Skin Concern:
Pimples
Formulated to absorb deep into pores, this active serum helps to achieve blemish-free skin and smooth the complexion.
The purifying properties of Black Cumin oil control the spread of breakout-causing bacteria.
Therapeutic Cajeput acts at the source of the problem with potent antiseptic properties to prevent further pimple eruptions.
In aromatherapy, Cajeput is known to promote clear thoughts and liveliness.

To use:
Use as a spot treatment by massaging onto pimple. Or supercharge your daily moisturizer by mixing in a couple drops of Bl+C and use as a preventative treatment. Not intended to be used with Retin A or for people with sensitive skin.
Ingredients
: Highest-grade cold-pressed certified virgin organic Black Cumin (Nigella sativa) oil, Certified organic Cajeput (Melaleuca minor) essential oil, Certified GMO-free Vitamin E (Tocopherols) oil.
Natural, 100% Vegan, Non-GMO, Cruelty Free, Made in California

Jen:
about a year ago
This is my favourite of the odacite serums, and I am already on bottle #2. I use it according to the instructions - 2-3 drops added to my serum or moisturizer and I have found the bottle lasts a while that way. I also use it for occasional spot treatment. It has kept breakouts at bay and I have been impressed.
Page
1