Odacite CaR Wild Carrot Facial Serum Concentrate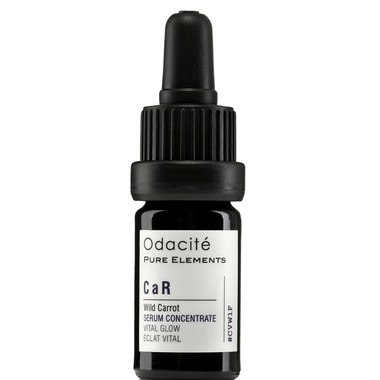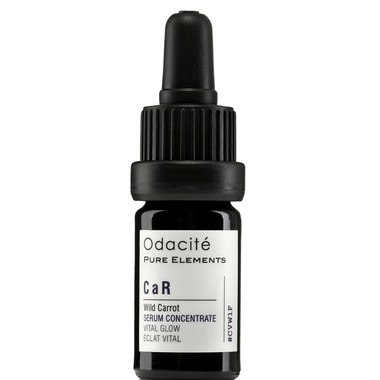 Odacite CaR Wild Carrot Facial Serum Concentrate
Specific Skin Concern:
Vital Glow
Achieve ageless skin with CaR.
This rare and precious oil is the perfect balance of Vitamins A, C, and E. Together they work in synergy to deliver extremely effective anti-aging and anti-wrinkle benefits.
This pure and potent Wild Carrot seed oil is hand pressed in a small French village and enhanced with Vitamin E oil, creating the purest and most effective serum to smooth and firm your skin.
Its subtle and unique scent uplifts your mood to a feeling of wonderment.

To use:
In the palm of your hand, supercharge your daily moisturizer by mixing in 2-3 drops of CaR. Or apply alone for a more intensive treatment.
Ingredients
: Highest-grade cold-pressed certified Wild Carrot (Daucus carota) oil, Certified GMO-free Vitamin E (Tocopherols) oil
Natural, 100% Vegan, Non-GMO, Cruelty Free, Made in California

Coleen:
a few months ago
Having had to switch to fragrance-free skincare lately due to contact allergies, I am exploring what is out there. I am looking for quality products that do what they claim. I am mixing the oil with the Odacite cream and enjoying it. It does provide good hydration; however, I do not like that I must purchase more than one oil to get what I want; this plus a firming one. Gets a little expensive.
Nat:
a few months ago
I have been curious to try Odacite and I'm glad Well.ca carries some of the line.

This little 5ml bottle is pricey at $67 (facial oils usually come in 30ml/1oz sizes, so this would be the equivalent of a $400 bottle at that size!) but I'm glad to try it at a smaller upfront investment. This is supposed to be used as a month-long intensive treatment.

This oil smells earthy and tart--it actually smells intoxicatingly lovely to me. Taking a moment to breathe in the scent as I apply it is one of my favourite moments in my skincare routine. I've been using it directly on the face, with 2 drops every few days. It absorbs easily, and my skin feels soft, lightly hydrated, and looks glowy.
Page
1