Odacite Gr+G Grapeseed Grapefruit Facial Serum Concentrate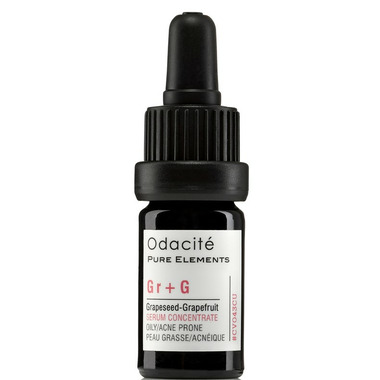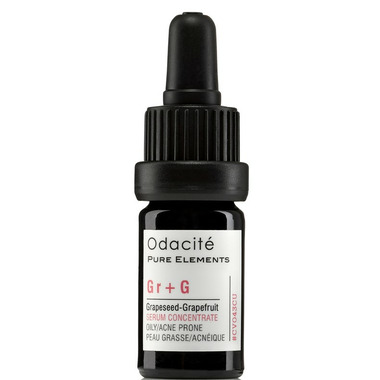 Odacite Gr+G Grapeseed Grapefruit Facial Serum Concentrate
Specific Skin Concern:
Oily/Acne Prone Skin
Clear existing acne with this fast-absorbing serum while preventing new breakouts.
Rich in linoleic acid and powerful anti-inflammatory OPCs, Grapeseed oil assists in clearing pores, and it penetrates deep into skin, helping to clear up persistent acne.
The potent antimicrobial and disinfectant properties of Grapefruit oil encourage clear, smooth, healthy skin.
In aromatherapy, Grapefruit oil is known to be uplifting and energizing.
To use:
In the palm of your hand, supercharge your daily moisturizer by mixing in 2-3 drops of Gr+G. Or apply alone for a more intensive treatment.
Ingredients
: Highest-grade cold-pressed certified virgin organic Grapeseed (Vitis vinifera) oil, Certified organic Grapefruit (Citrus paradisi) essential oil, Certified GMO-free Vitamin E (Tocopherols) oil.
Natural, 100% Vegan, Non-GMO, Cruelty Free, Made in California