Odacite Hydra Mist Purify Mint + Green Tea Treatment Mist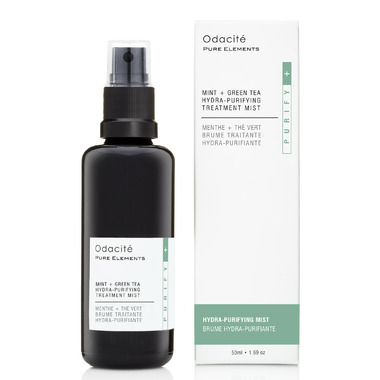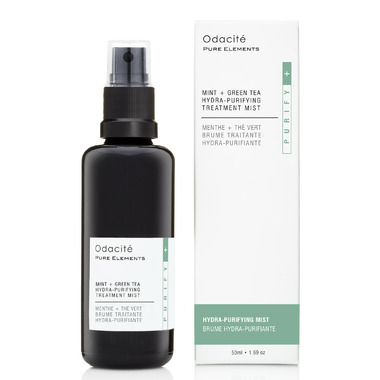 Odacite Hydra Mist Purify Mint + Green Tea Treatment Mist
Purpose
: Quickly and effectively reduce the appearance of acne & breakouts.
This pimple-clearing facial mist is a very effective and innovative way to infuse your skin with breakout-controlling actives while offering effective, oil-free hydration.
Each tiny drop of this pimple-clearing facial mist is formulated to care for oily, breakout-prone skin and restore a fresh, clear complexion.
Naturally rich in salicylic acid, Willow Bark helps to rapidly clear pimples and deeply purify pores.
Aloe Vera prevents skin from over-drying.
Green Tea extract acts as a powerful antioxidant.
Peppermint is a powerful ally that helps to remove excess oil and reduce shine.
In aromatherapy, Peppermint is both purifying and invigorating to the conscious mind, bringing a feeling of wellness with each mist.
To use:
Mist over face before applying your oil serum or moisturizer to seal in actives. Or use throughout the day, in the plane or after exercising to refresh your complexion. Or as a final touch on top of makeup to set. Or after cleansing to restore perfect skin pH and minimize pores. Or all of the above.
Ingredients:
Aloe Barbadensis [Aloe] Leaf Juice, Mentha Piperita [Peppermint] Extract, Vegetable Glycerin, Salix Alba [Willow Bark] Extract, Camellia Sinensis [Green Tea] Extract