OGX Thick & Full Biotin & Collagen Shampoo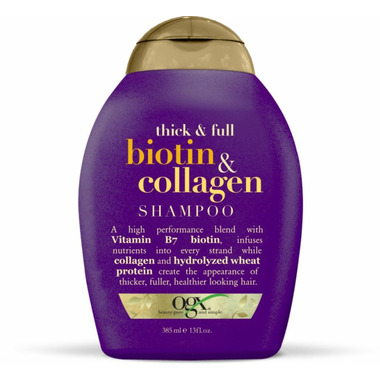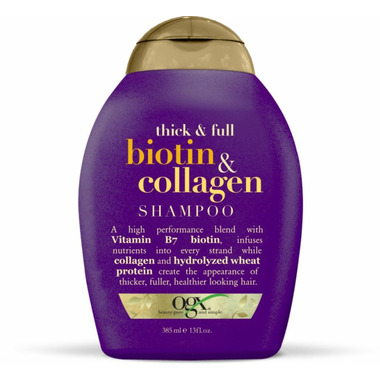 OGX Thick & Full Biotin & Collagen Shampoo
OGX Biotin & Collagen Shampoo features a very high performance blend with Vitamin B7 biotin. It infuses nutrients into every strand while collagen and hydrolyzed wheat protein create the appearance of thicken, fuller, healthier looking hair.
Kairi:
more than a year ago
I am not a fan of this shampoo. It doesn't do the greatest job at thoroughly cleaning my hair. It almost feels like a residue is left over. My hair is also fine & straight, and this did absolutely nothing to add volume. There are much better shampoos out there that cost a lot less. Won't be buying again.
1