Olay
Olay 5-in-1 Daily Facial Cloths for Combination/Oily Skin
Olay
Olay 5-in-1 Daily Facial Cloths for Combination/Oily Skin
33 Count
Olay 5-in-1 Daily Facial Cloths for Combination/Oily Skin
is rated out of
5
by
8
.
---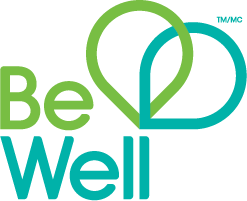 Spend $35 on Facial Skincare & get 5,000 Be Well points
Discontinued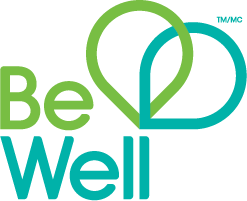 Spend $35 on Facial Skincare & get 5,000 Be Well points
Description
Redefine a new way to clean, exfoliate and condition skin with Daily Facial Cleansing Cloths with Vitamin E Complex. Activated by water and specially textured to break up visible and invisible residues, these cloths clean deep into skin's surface with a rich, soap-free lather that washes clean, leaving no residue.
Also, unlike premoistened makeup remover wipes, these cloths serve more than one purpose—because they're a cleanser, toner, exfoliator, hydrator and makeup remover all in one.
For on-the-go, travel or simply daily cleansing, nourish your skin with Olay Daily Facial Cleansing Cloths and experience a complete clean.
Features:
5-in-1 cleansing power of a makeup remover, scrub, toner, mask & cleanserDual-sided, water-activated, exfoliating dry cloths with Vitamin Complex for combo/oily skin
Exfoliating cloths with Vitamin Complex are designed for combination/oily skin
Works deep into skin's pores to gently remove makeup, dirt, oil & even mascara
A complete facial cleanser that's convenient, portable & easy to use
Rated

5

out of

5
by
Rose
from
I used to break out a lot but also have some patches of dry skin on my face. But eversince I used these cloths, it's been much better. I also use a combination facial lotion with it.
Date published: 2015-10-07
Rated

5

out of

5
by
carmelina
from
I love these cloths...even on my very sensitive eyes. I prefer them over the pre-moistened cloths that are often dry. You can easily take them anywhere.
Date published: 2013-11-17
Rated

5

out of

5
by
Karen
from
I have used these cloths for years and still love them. They make my skin look clearer, more smooth and they minimize pores. This is a great product.
Date published: 2012-03-23
Rated

5

out of

5
by
Jeannine
from
love this product, have had skin problems for past 8 months but since began using this product the breakout area on my cheek is disappearing! YAY
Date published: 2011-12-08
Rated

5

out of

5
by
Nathalie
from
I've been using that product for a while. Just wonderful when you travel or in the shower. Removes mascara and eyeliner beautifully! Love that!
Date published: 2012-10-10
Rated

5

out of

5
by
margaret
from
olay cloths are the best. They remove makeup and leave your skin fresh and soft plus minimize pores.
Date published: 2011-09-28
Rated

5

out of

5
by
Amanda
from
Love this product! Gets rid of all my makeup so easily without rough scrubbing.
Date published: 2016-03-23
Rated

5

out of

5
by
Maureen
from
A good cleanser for oily skin and removes makeup well.
Date published: 2013-04-04