Olay Regenerist Daily Regenerating Serum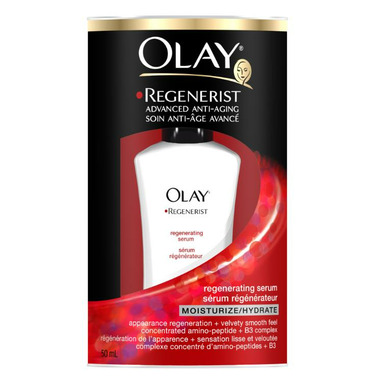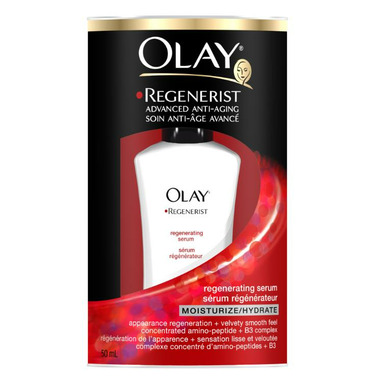 Olay Regenerist Daily Regenerating Serum
Daily Regenerating Serum contains the most concentrated levels of Amino-Peptide Complex and Olay moisture to ensure maximum appearance regeneration and hydration, yet it is gentle enough for everyday use. The Regenerist Serum provides both immediate and long-term results and benefits. After just one application, you'll not only delight in the experience, you'll also see an improvement in your skin's appearance because Olay Regenerist minimizes the look of fine lines and age spots, evens skin tone, and improves skin texture.

Unlike the heavy, oily feel associated with some serum formulas, Olay Regenerist Daily Regenerating Serum has a light, greaseless feel that leaves skin feeling velvety smooth.

Olay Regenerist Daily Regenerating Serum is ideal for use in the morning underneath the Enhancing Lotion (with protection from UV rays) and makeup or at night underneath the Perfecting Cream.