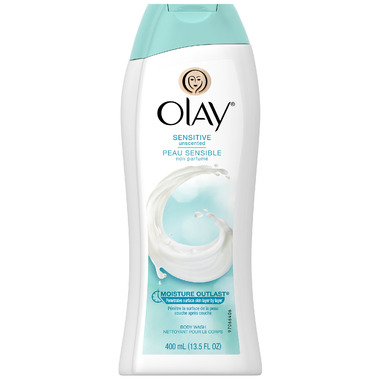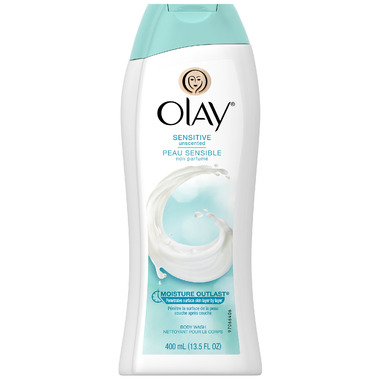 Olay Sensitive Body Wash cleans as well as regular soap, yet is as gentle to skin as water.
Formulated with mildness in mind, Olay Sensitive Body Wash contains moisturizers that penetrate deeply into surface skin, giving you soft, smooth, healthy- looking skin.

With continued use, you get all-day moisture for deeply nourished skin. One use cleans and visibly conditions skin. One week of use moisturizes skin, leaving it lush and nourished. One bottle makes skin healthy-looking and provides long-lasting moisture.
Features:
Olay Sensitive Body Wash penetrates surface skin layer by layer
Cleanses as well as regular soap, yet is as gentle on skin as water
Goes beyond clean to improve the condition of skin over time
Ingredients: Water/Eau, Petrolatum, Sodium Trideceth Sulfate, Sodium Lauryl Sulfate, Sodium Chloride, Sodium Lauroamphoacetate, Trideceth-3, Aloe Barbadensis Leaf Extract, Citric Acid, Guar Hydroxypropyltrimonium Chloride, Acrylonitrile/Methacrylonitrile/Methyl Methacrylate Copolymer, Xanthan Gum, Sodium Benzoate, Peg-90m, Fragrance/Parfum, Disodium Edta, Sodium Hydroxide, Isopentane, Methylchloroisothiazolinone, Methylisothiazolinone.