Olay Total Effects 7-in-1 Anti-Aging Daily Moisturizer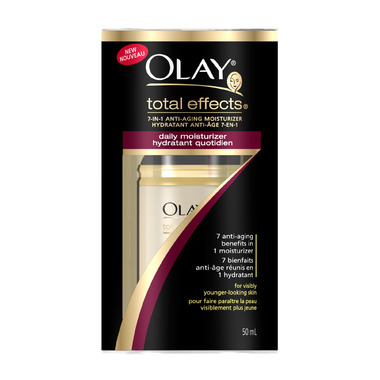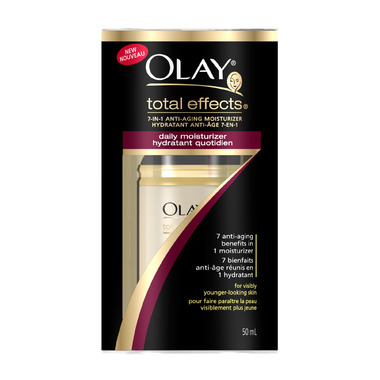 Olay Total Effects 7-in-1 Anti-Aging Daily Moisturizer
For those concerned about multiple signs of aging, this daily facial moisturizer provides the benefit of 7 anti-aging therapies in 1 formula.
1. Line Minimization: Reduces the appearance of fine wrinkles.
2. Nourishing Moisturization: For a radiant, healthy glow.
3. Tone Enhancement: Balances color & reduces appearance of age spots.
4. Gentle Exfoliation: Smoothes and evens skin texture.
5. Pore Refinement: Minimizes the appearance of pores.
6. Free Radical Defense: Helps prevent damage to skin's surface.
7. Subtle Lifting: Hydrates for firmer skin appearance.