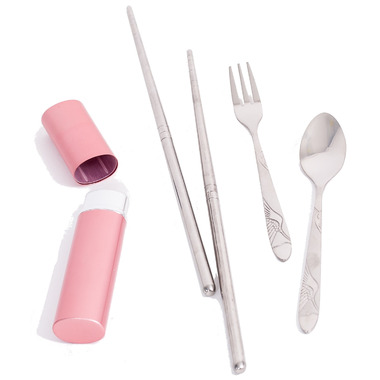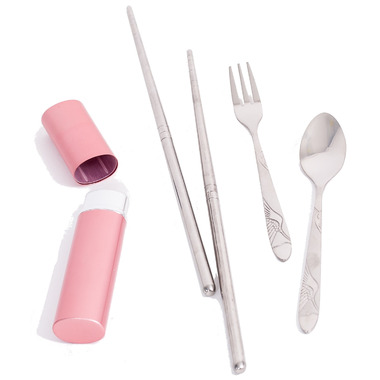 This Onyx portable cutlery set is great to throw in your purse, lunch bag, car, anywhere!
Features:
Case measures just under 6 inches long
Fork and spoon measure 5.5 inches, chopsticks come in 2 pieces, full length measures 9 inches
Case is made of aluminum
Cutlery and chopsticks are made from # 304 (18/8) stainless steel
Margaret:
a few months ago
I thought the utensils would be "normal/adult" sized- they are for children mouths! The bowl of the spoon and the fork tines are ridiculously tiny! The chop sticks are OK.
Very disappointed- unlikely to use the product. Good quality though but I'd market these as children sized.
Shelley:
a few months ago
Being a bariatric surgery patient, small utensils are a MUST (slows down eating as you can't shovel as much into your mouth as you can with a full-sized fork and especially a spoon, etc.). But buying and using kids' utensils wasn't ideal - especially going out to eat! I keep this in my purse. Works great at work and at restaurants. I no longer have to explain why I eat my food with Winnie the Pooh utensils! Very good quality and great compact size.
Page
1