Orgain Organic Plant Protein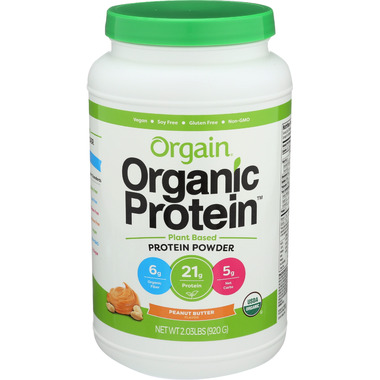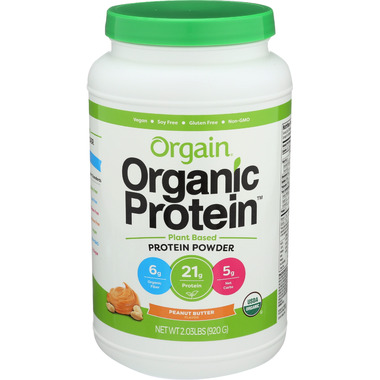 Orgain Organic Plant Protein
Organic Vegan Protein Powder that Truly Tastes Great! We don't usually like to brag, but we think Orgain plant-based protein is truly the best protein powder available. Unlike most plant-based protein powders, it isn't gritty or tasteless. It dissolves easily in your favorite smoothie, almond milk, or even water, and it's delicious. With 21g of ORGANIC protein, 5g of fiber, and no added sugar, each serving is a healthy and delicious energy boost to help you power through a workout or just a busy day.
Organic
21g Plant Protein
Complete Amino Acid Profile
100% Vegan
No Sugar Added
Ingredients:

Orgain Organic Protein Blend ™ (Organic Pea Protein, Organic Brown Rice Protein, Organic Chia Seed, Organic Hemp Protein), Orgain Organic Creamer Base ™ (Organic Acacia Gum, Organic High Oleic Sunflower Oil, Organic Inulin, Organic Rice Dextrins, Organic Rice Bran Extract, Organic Rosemary), Organic Peanuts, Organic Erythritol, Organic Natural Flavors, Potassium Chloride, Natural Flavor, Sea Salt, Organic Acacia Gum, Organic Guar Gum, Organic Stevia, Xanthan Gum.
Natural, Organic, Vegan, Non-GMO, Dairy Free