Organic Traditions Limited Edition 12 Day Holiday Box
Organic Traditions 12 days of super food. Includes 8 instant lattes and 4 teas. Handpicked 12 unique super foods that promote a variety of health benefits

Inside you'll find a booklet filled with key health benefits, original recipes, and tips on how to incorporate each super food into your daily routine. Each daily ingredient comes with at least 2 servings, so you can try it in a variety of ways.

The perfect health conscious gift for everyone on your list, a great way to kick start a healthful New Years resolution or introduce more superfoods into your diet.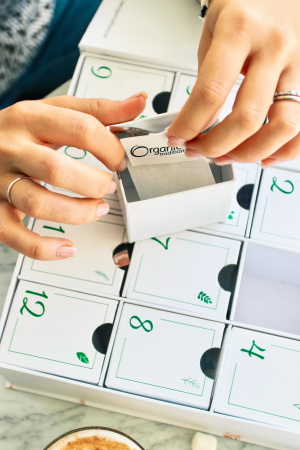 Similar Hot Chocolate & Specialty Beverages
Other Organic Traditions Products