Organ(y)c Regular Organic Cotton Compact Applicator Tampons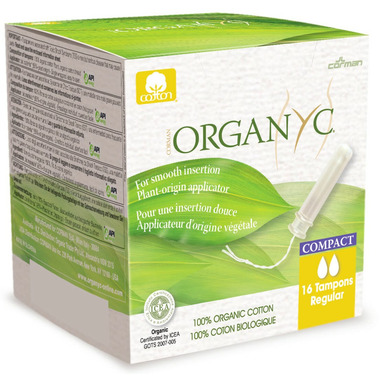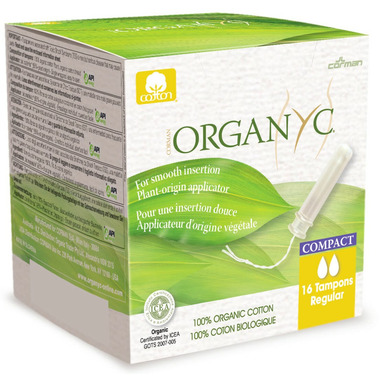 Organ(y)c Regular Organic Cotton Compact Applicator Tampons
Organ(y)c Regular Organic Cotton Compact Applicator Tampons are designed for normal flow days. The applicator is made with 90% plant-based ingredients and is dermatologically tested. These have smooth insertion and are comfortable to wear.
Features:

Made from 100% certified organic cotton – the most expensive kind – inside and out
Breathable and hypoallergenic
Skin pH compatible (adapting properties)
No chlorine bleach, latex, parabens, perfumes, SAP, and plastics or man made materials.
Organyc proudly displays the 100% Cotton seal.