PackIt
PackIt Freezable Lunch Bag Cherry Dots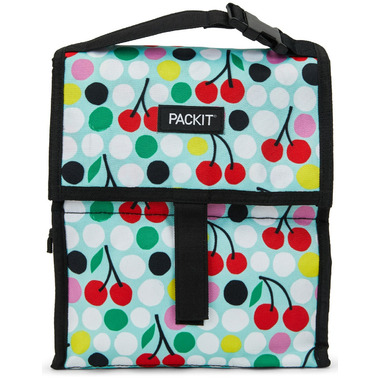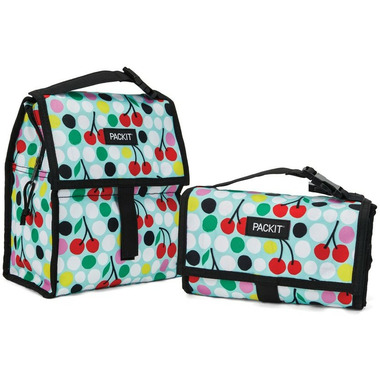 PackIt
PackIt Freezable Lunch Bag Cherry Dots
Description
The original PackIt lunch bag has helped millions of people take safe, healthy meals everywhere. Cooling technology is built into the walls of the bag so you'll never waste money on ice packs again. PackIt's cooling power makes it the smartest alternative to conventional lunch boxes and one of the best lunch bags for kids and adults.
It's perfect for school, work, the field, anywhere! The Freezable Lunch Bag folds up neatly to the size of a thick paperback book. It secures with a handy hook and loop tab for compact storage. The entire bag goes in your freezer overnight (12 hours) to activate its built-in freezable gel. By morning, the walls of the bag will be completely frozen and ready to chill just like a fridge. Fill it with food and drinks just before you leave home and they'll stay cool and fresh all day!
Features:
Built-in freezable gel keeps items cool for hours (depending on external temperatures)
Fits a sandwich, snack and a 12 oz (340ml) drink
Made from nontoxic poly canvas; food-safe water-resistant lining
PVC-, BPA-, phthalate- and lead-free
Dimensions: 10"" H x 8"" W x 5"" D/(2"" H x 8"" W x 5"" D folded)
Not dishwasher or washing machine safe.