Paddywax Blue Apothecary Applewood & Amber Candle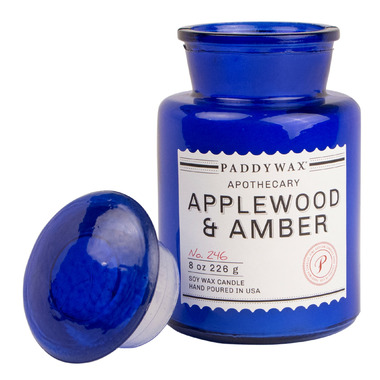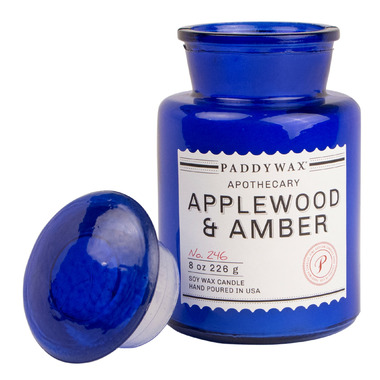 Paddywax Blue Apothecary Applewood & Amber Candle
Paddywax Blue Apothecary Applewood & Amber Candle is a combination of Paddywax signature Soy Wax, paired with the perfect remedy of Applewood and Amber fragrance notes. Hand-poured in a 8 oz. vintage-inspired Blue Apothecary glass bottle.

Sarah:
a couple of weeks ago
The packaging is beautiful - thick, solid glass and a gorgeous shade of blue. However, after lighting it and letting it burn for about 12 hours (total), I've come to realize just how poorly planned the packaging is. The narrow neck of the bottle makes trimming the wick nearly impossible. I have to use nail clippers and even then it's a stretch. After burning away about a third of the wax I can see that the wick was not planted straight. It's bowed over to one side in the wax so that when lit the wax pools unevenly and now I've got tunnelling even though I did an initial burn of three hours and all subsequent burns have been at least two hours. Because of the shape of the vessel, not only can I not fix the tunnel with the aluminum foil method, I cannot scrape out the unmelted wax so it's wasted. The only reason I'm giving this two stars is because the scent is nice. If not for that this candle wouldn't even deserve one star.
1