Padmashri Classic Ayurvedic Massage Oil Mahanarayana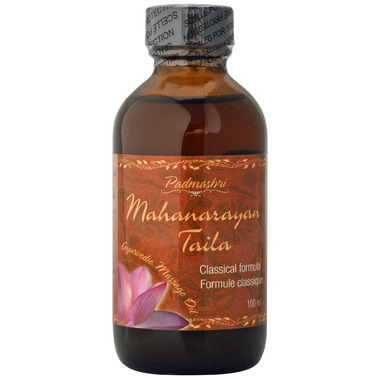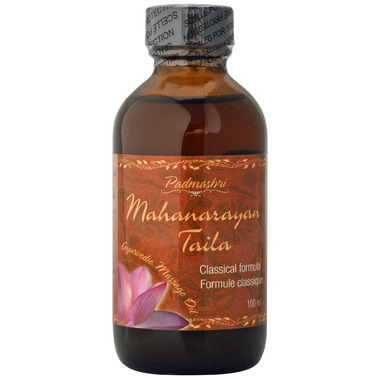 Padmashri Classic Ayurvedic Massage Oil Mahanarayana
- We're sorry, this product is no longer available!
- Shop for other products in: Essential Oils

Mahanarayana Taila is a variation on the classical Ayurvedic oil called Narayana Taila, named after the god Vishnu (Narayana), to denote its auspicious properties. It is said to strengthen joints, muscles, and the nervous system.

Features:

Effective for pain relief
Vata and pitta types should just rub the oil on the surface, while kapha types should give a deeper massage to the area for some time
Traditionally used to alleviate Vata disorders, and helps to relieve problems associated with the muscles, ligaments, joints and nervous system
Effective for improving flexibility and refreshing muscles and joints

How to Use: Gently massage oil on the affected area 2-3 times a day. This can be followed by hot fomentation for better results.

Key Herbs: Wild asparagus, saffron crocus, cardamom and licorice and cold pressed sesame oil. For external application only. May contain trace amount of dairy.