Pai Skincare Back to Life Hydration Serum
Formulated for Sensitive and Eczema-prone Skin
30 ml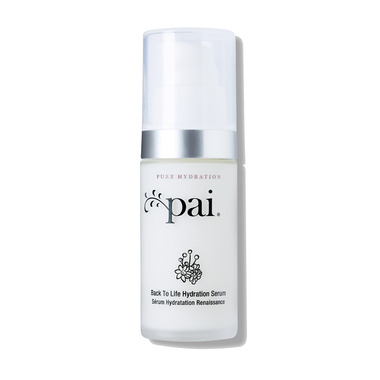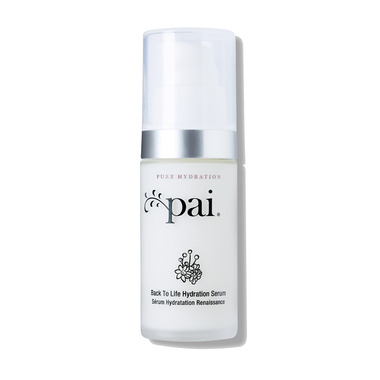 Pai Skincare Back to Life Hydration Serum
Formulated for Sensitive and Eczema-prone Skin
30 ml
While dryness is a skin "type", dehydration is a skin "state" that affects us all from time to time. Finding a serum to combat dehydration can be a challenge when you have sensitive skin. Designed to sink into your skin as quickly and deeply as possible, the wrong serum can leave reactive skin feeling prickly and uncomfortable. Specifically formulated for sensitive and Eczema-prone skin, this Back To Life Hydrating Serum is carefully designed to provide hydration without irritation.
Features:

Hydration without irritation.

88% said it provided hydration without irritation*

81% said it provided long-lasting hydration*

Clinically tested for sensitive & eczema-prone skin

Free from Alcohol and Propylene Glycol

*Independent 2 week consumer trial, 100 women aged 22 - 45

Ideal For: All Skin Types, Dry, Dehydrated, Sensitive, Mature, Combination
Directions: Hydrate skin with 2-3 spritzes of BioAffinity Tonic. Massage 2-3 drops of Serum in until fully absorbed. If you like to layer your products, follow with a Pai Day Cream in the morning, and a Facial Oil at night.
Ingredients: Aqua - Purified Water Glycerin - Vegetable Glycerin Lactobacillus Ferment - Skin Conditioner Cocos Nucifera (Coconut) Fruit Extract - Emollient Simmondsia Chinensis Seed Oil* - Jojoba Oil Hyaluronic Acid - Hydrating Agent Kunzea Pomifera Fruit Extract - Muntries Berry Extract Syzygium Luehmannii Fruit Extract - Riberry Extract Tasmannia Lanceolata Fruit Extract - Pepperberry Extract Sodium Levulinate - Skin Conditioner Lysolecithin - Naturally Derived Emulsifier Sclerotium Gum - Naturally Derived Thickener Sodium Anisate - Skin Conditioner Xanthan Gum - Xanthan Gum Pullulan - Naturally Derived Film Former Helianthus Annuus Seed Oil* - Sunflower oil Jasminum Grandiflorum Flower Extract* - Jasmine Oil Litsea Cubeba Fruit Oil* - May Chang Oil Pelargonium Graveolens Oil* - Rose Geranium Oil Lactic Acid - pH Regulator Tocopherol - Natural Vitamin E Silica - Mineral Opacifier Naturally Occurring in Essential Oils: Citral, Geraniol, Citronellol, Limonene, Linalool. Contains Nut Oil. 100% Natural Origin of Total *From Organic Agriculture
Natural, Organic, Vegan-Friendly, Cruelty-free