Pai Skincare Echium & Argan Gentle Eye Cream
Hydrates and Plumps the Delicate Eye Area
15 ml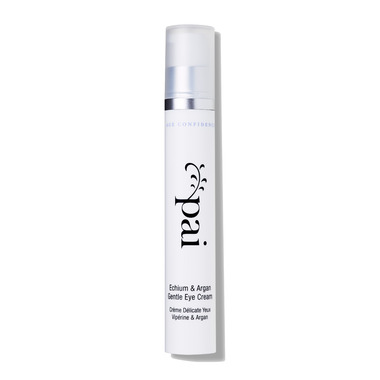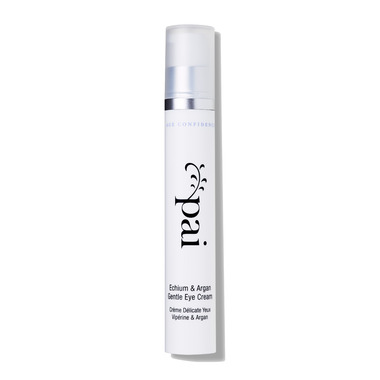 Pai Skincare Echium & Argan Gentle Eye Cream
Hydrates and Plumps the Delicate Eye Area
15 ml
Often prone to dryness and irritation, the delicate skin around the eyes needs expert care. The Pai Skincare Echium & Argan Gentle Eye Cream is carefully designed to comfort and hydrate without overloading the skin. Rich in essential fatty acids, organic Echium helps to improve the appearance of fine lines and keep the delicate eye area hydrated and plumped. This lightweight and silky Eye Cream is formulated without drying alcohols and common irritants which can aggravate sensitive eyes.
Features:

Expert care for easily irritated eyes.

Intensively hydrating formula improves the appearance of fine lines.

Unique concentrations of Omegas 3 & 6 regenerate delicate eye area.

Anti-inflammatory properties help to soothe areas of irritation.
Ideal For: Mature, Very Dry Sensitive Skin

Directions: Gently pat one pump of Cream along the orbital bone and onto any areas of irritation or dryness around the eyes, using the ring fingers
Ingredients :Aqua - Purified Water Argania Spinosa Kernel Oil* - Argan Oil Prunus Armeniaca Kernel Oil* - Apricot Kernel Oil Citrus Aurantium Dulcis Fruit Water* - Orange Fruit Water Carthamus Tinctorius Seed Oil* - Thistle Oil Lactobacillus Ferment - Skin Conditioner Cetearyl Alcohol - Naturally Derived Emulsifier Glycerin - Organic Derived Vegetable Glycerine Butyrospermum Parkii Butter* - Shea Butter Cetearyl Glucoside - Naturally Derived Emulsifier Echium Plantagineum Seed Oil - Echium Extract Rosa Canina Seed Extract* - Rosehip Seed Oil Pelargonium Graveolens Oil* - Rose Geranium Oil Citrus Aurantium Dulcis Peel Oil* - Orange Oil Jasminum Grandiflorum Flower Extract* - Jasmine Oil Helianthus Annuus Seed Oil* - Sunflower Oil Rosmarinus Officinalis Leaf Extract - Rosemary Extract Tocopherol - Natural Vitamin E Sodium Levulinate - Naturally Derived Preservative Sodium Anisate - Naturally Derived Preservative Sodium Stearoyl Glutamate - Naturally Derived Emulsifier Lactic Acid - pH Regulator Naturally Occurring in Essential Oils: Citronellol, Geraniol, Limonene, Linalool. Contains Nut Oil. *Organic (70%)
Natural, Organic, Vegan-Friendly, Cruelty-free