Parissa Wax Strips in Assorted Sizes for Underarm, Bikini & Face
Sensitive Formula
24 (12x2 sided) Assorted Strips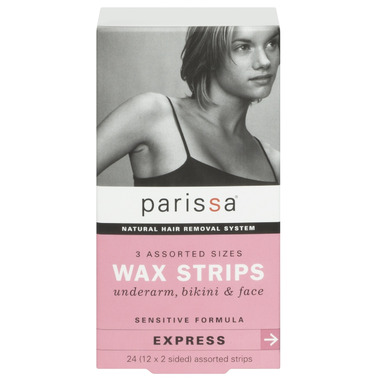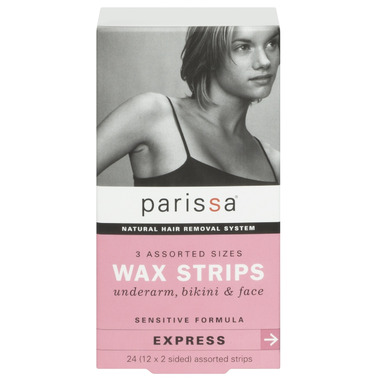 Parissa Wax Strips in Assorted Sizes for Underarm, Bikini & Face
Sensitive Formula
24 (12x2 sided) Assorted Strips
Parissa Wax Strips are mess-free, express hair remover for sensitive areas.
Lined with Parissa's sensitive formula cream wax, these strips quickly & gently zip away hair in the face, underarm & bikini. Expect salon-smooth results up to 6 weeks. Includes Azulene Oil to soothe & soften skin and prevent ingrown hair.
2 Easy Steps: 1. press on 2. zip off
Ideal for: beginners, face, underarm & bikini.
Contains: 24 ready to use, pre-waxed strips (12 double sided strips in 3 different sizes), 8 ml vial of Azulene Oil aftercare, instruction sheet in 5 languages.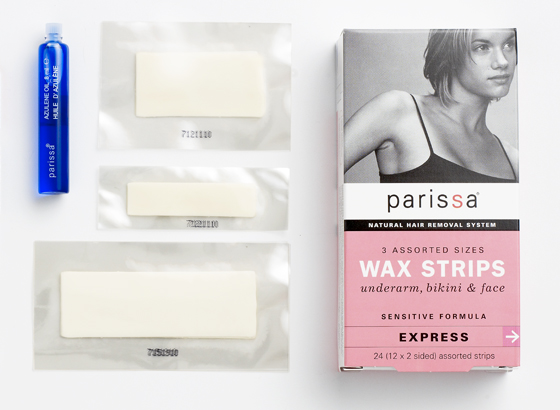 Wendy:
about a year ago
I have mixed feelings about these strips. On the one hand, they are much more convenient to use than wax you warm up and apply with a stick. And, honestly, they about the same amount of hair off as warm wax does. However, you have to go over the area more than once to get all the hair. Because of this, sometimes, the strip will take off the top layer of skin. That can be painful.
Page
1