Penny Lane Organics Calendula Herbal Oil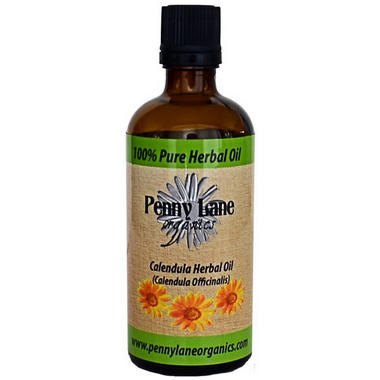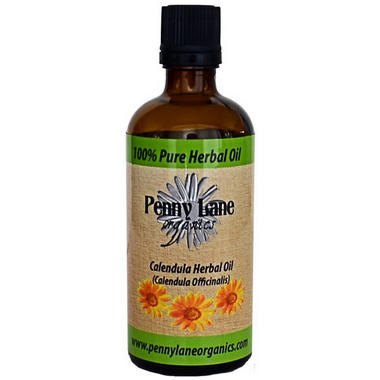 Penny Lane Organics Calendula Herbal Oil
Calendula flowers are grown organically in our own medicinal herb garden in the Beaver Valley and hand picked and infused in fractionated coconut oil. Heated gently by the warm sun rays oil absorbs healing properties of Calendula flowers. After 4 to 6 weeks flowers are removed, oil is filtered, poured into dark glass bottles and stored in a cold dark space. To keep this wonderful Penny Lane Organics Calendula Herbal Oil fresh we add a drop of Rosemary extract.
Features:
This 100% natural herbal oil is soothing to dry or irritated skin
Gentle enough to use as a baby oil or instead of a diaper cream
Can be added to a bath water to give the skin smooth velvety feel
Directions:
Apply directly over dry or irritated (but unbroken) skin and massage gently until oil is completely absorbed. You can also add few teaspoons to the bath water for softer smoother skin.
Ingredients:
Organically grown calendula flowers from the Beaver Valley infused in fractionated coconut oil and with added Rosemary extract to keep the oil fresh longer. 30% dry herb/L of oil
Warnings:
Do not use on open wounds or broken skin, during pregnancy or if breastfeeding or if you're allergic to any plants from a daisy family.