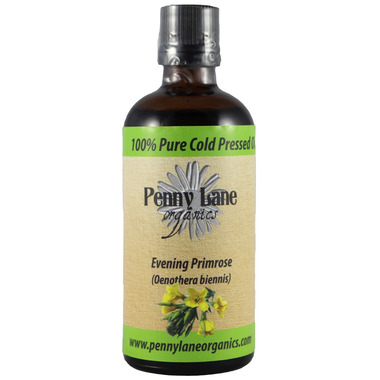 Description
Cold Pressed Evening Primrose Oil is a rich source of omega-6 essential fatty acids and gamma linolenic acid (GLA) an essential component of myelin, the protective coating around the nerve fibers, and the neuronal cell membrane. In fact, Evening Primrose contains one of the highest concentrations known of gamma linolenic acid (GLA) and only a few other plants contain it at all. This makes Evening Primrose an important medicinal herb.
Features:
Great for dry and mature skin as it improves the elasticity of the skin
Soothes inflammation and can be used in dandruff applications
Reduce the symptoms of eczema
Help treat acne and rosacea
Nourish nails, scalp, and hair
May help relieve the discomforts of PMS, menopause, menstruation, endometriosis and fibrocystic breasts
Supplementation with evening primrose oil and other sources of GLA has been shown to lessen the joint pain
The oil is cold pressed yellowish green to deep green liquid extracted from the seeds of Evening Primrose plant (Oenothera biennis).
Ingredients:
100% pure cold pressed evening primrose oil
For external use only.
Natural, Vegan, Gluten Free, NON-GMO
Highlights