Penny Lane Organics Fennel Essential Oil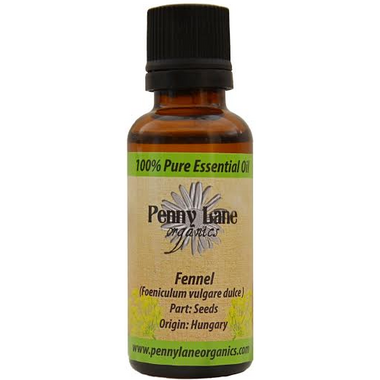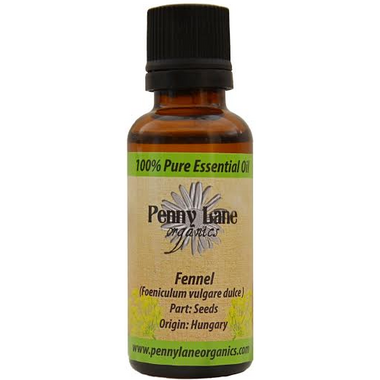 Penny Lane Organics Fennel Essential Oil
Botanical Name: Foeniculum vulgare dulce

Fennel is a perennial herb native to southern Europe and the Mediterranean area. Reaching a height of 1.5 meters (approximately 4.5 feet), the plant has yellow flowers.

Usage: Use in aromatherapy diffusers, in preparation of bath and body products, candle making, etc. Blends With: Bergamot, Lavender, Frankincense and Rose.

Caution: Fennel Essential Oil has phototoxic properties and exposure to the sun must be avoided after application to the skin. Always consult a physician prior to using any essential oil. Dilute well before use; May cause skin irritation in some individuals; a skin test is recommended prior to use. Contact with eyes should be avoided. Avoid use during pregnancy.