Penny Lane Organics Happy Baby 100% Natural Diaper Rash Cream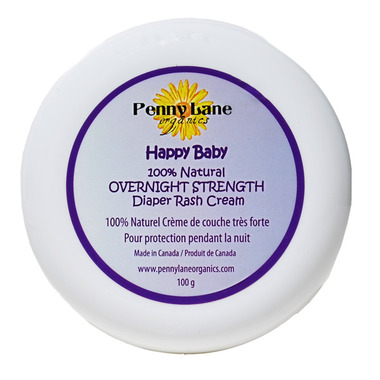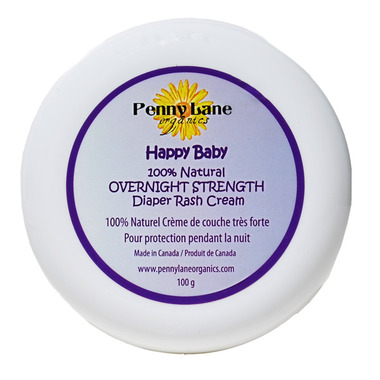 Penny Lane Organics Happy Baby 100% Natural Diaper Rash Cream
This heavy duty soothing and moisturizing 100% natural diaper rash cream will keep the baby's skin protected throughout the night. It's a perfect protection cream for adults too as it provides a thick strong barrier where it's needed the most. It can also be used for sun protection due to it's high content of zinc oxide and oils that have natural sun screen properties.
Note: Zinc oxide can be washed out of cotton cloth diapers in a sanitary cycle that most front loading washing machines have.

How to Use:
Use as needed on clean skin during the diaper change. Can also be used on any rashes, dry skin patches and eczema.
Ingredients:
Calendula (Calendula Oficinalis) Oil and Chamomile (Anthemis Nobilis) Oil made with Ontario grown Calendula and Chamomile plants, Coconut Oil (Cocos nucifera) Natragem EW (EcoCert certified emulsifying wax for use in organic and natural products), Geogard Ultra (EcoCert certified preservative for use in organic and natural products) Zinc Oxide, Water (Aqua), Vitamin E (Tocopherol).
Vitamin E in our products is made of NON-GMO Soy bean oil and therefore gluten free.Cautions:
Do not use if allergic to flowers from a Daisy family.
Natural, NON-GMO, VEGAN, CHEMICAL-FREE, GLUTEN-FREE, Canadian brand, Peanut Free Facility, Fragrance Free