Penny Lane Organics Natural Deodorant Pink Grapefruit
Penny Lane Organics Natural Deodorant Pink Grapefruit
is rated out of
5
by
15
.


You've found Penny Lane Organics' best selling deodorant! This popular natural deodorant is made with four simple ingredients: pink grapefruit essential oil, cold pressed coconut oil, baking soda and organic cornstarch.
Features:
No binders, no fillers, no stabilizers
No chemicals
Highly effective and long lasting deodorant
Large 120 gram container will last 6-12 months
Directions:
Start with deodorant
slightly
over the edge to prevent breakage since there are no binders. Apply in 2 to 3 gentle swipes. Deodorant can be used dry or wet.
NOTE:
People often confuse baking soda with the baking powder which contains aluminum. Baking soda (Sodium Bicarbonate) does NOT contain aluminum. Store in a cool place. If deodorant gets too warm, the coconut oil will begin to change consistency. Simply place in the fridge and it will be good for use again!
Warning:
Do not use immediately after shaving or waxing the armpits or on the broken skin. Baking soda can be irritating to some people. If irritation occurs stop using the deodorant and apply a soothing natural cream or balm.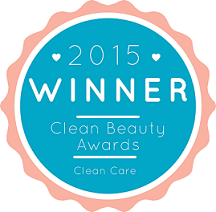 Other Penny Lane Organics Products
Rated

4

out of

5
by
SM
from
Amazing smell - not great for hot weather sweat.
I love the smell of this stuff, and that fact that it is zinc, alumninum and chemical free (not that I knew zinc was an issue, but I guees that's good - will have to research that). I love the fact that it can go on wet, preferably even. But I did notice I was very wet when I went out for a walk on a hot day (30 + degrees Celcius), so I didn't seem to keep dry. However, non of my drugstore brand deodorants really kept me dry in those extreme cases anyhow, so I'm willing to slathter more on, or just use as is and smell decent. I used to use N@tiv& (don't want to put their real name here), but always hated the musky smell I had that combined with the coconut or lavendar sent. I still stunk. So all in all - this is now my go-to. Likely based on scent alone.
Date published: 2020-07-07
Rated

1

out of

5
by
wellshopper
from
Crumbly
I really wanted to like this, it smelled great, however the product texture was extremely crumbly and I was unable to use it properly. A good chunk fell out the first time I opened it and each time I tried to apply a significant amount crumbled off again and made a mess. unfortunately had to throw it out as I could not find another use for it.
Date published: 2020-12-25
Rated

5

out of

5
by
Monika
from
It reallllly works.
I adore this deodorant. There are definitely tricks to make application easier; only roll up a little at a time and run it under a thin stream of water and smooth it with your finger. I know. Who wants to work this hard to apply deodorant? But it's worth it. I have the sweatiest, stinkiest pits when left to their own devices and this is the absolute business. It gets the job done and doesn't irritate my skin and smells heavenly. And yes, there are no binders, so it can crumble if you're not careful. But it works.
Date published: 2021-04-02
Rated

2

out of

5
by
Isa1234
from
Crumbles every time I use it
Was so excited to get this deodorant. Loved the idea that it was made in Canada and the pink grapefruit scent. Maybe I got an old one but every time I used it white crumbles fell on the floor. This morning 1/3 of the stick broke off and fell on the floor breaking and leaving a mess.
Date published: 2020-04-16
Rated

5

out of

5
by
Amber
from
Love this!
Has a really nice strong true grapefruit scent. Is very much like a compacted powder, on dry underarms it just leaves a light film of powder. If i put it on before I'm fully dry after the shower it does clump up a bit into a paste, so i always make sure I'm fully dry first. I have very sensitive underarms and haven't reacted at all from this. I'll definitely repurchase!!
Date published: 2020-05-28
Rated

5

out of

5
by
Roxy
from
Love the smell
I normally have a lot of skin reactions and irritations with products and this company is insane. I love all of the products I have tried from them, so natural and smells amazing. I also love the rose deodorant, but the grapefruit one just really gets you happy and awake first thing in the morning when you put it on.
Date published: 2020-06-18
Rated

1

out of

5
by
Michael M
from
Bad reaction on skin
I got this for my girlfriend. It smelled great and she was happy with it, but after a couple of days she noticed it reacting with her skin and causing redness, she dicontinued using it immediately out of concern for her Health. Very disappointed it appears like something that would be very gentle on skin.
Date published: 2020-05-12
Rated

1

out of

5
by
Michelle
from
Smells great but crumbles likes crazy!
This product smells amazing; however, crumbles like crazy. It should come with a broom and dust pan. I put up with the crumbliness at first because I loved the smell, but after a few days, the whole deodorant completely fell apart. Would not recommend.
Date published: 2020-05-22